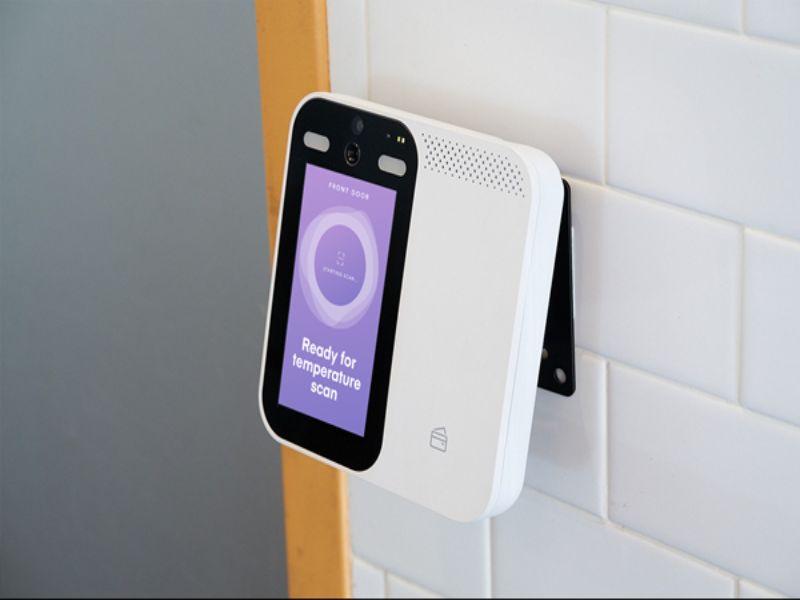 Squadle, a technology company that enables multi-unit operators to simplify complex operations and streamline food safety, has launched Squadle Sense Thermal Scanner.
The new solution enables restaurants, convenience stores and food retailers to screen employee and guest health. It includes contactless devices, mobile apps and web analytics to enable individuals to safely self-screen.
Squadle Sense Thermal Scanner works both online and offline. It is a wall or stand-mounted sensor that uses the company's patented ZeroTouch measurement technology.
Employees can sign in using the self-check app or keycard, and stand in front of the wall-mounted sensor for a quick scan. The manager will receive an alert to take action if the system detects above normal temperatures.
The company noted the solution is designed with durable, rugged and compact hardware to withstand the pressure and traffic for any restaurant or retail environment.
Squadle Checklists Integration ensures every employee is being scanned for each shift. It seamlessly integrates thermal scanner results into the restaurant's Squadle Checklists system.
Squadle co-founder and CEO Le Zhang said: "The new thermal scanner provides restaurants with a way to adapt to the changing foodservice environment by providing temperature screening while social distancing in one simple product.
"This is a logical extension for our platform, which currently delivers the industry's fastest and most accurate way to take temperatures for food safety compliance, and this new product brings the same proven technology to a restaurant's most important asset — its workforce."