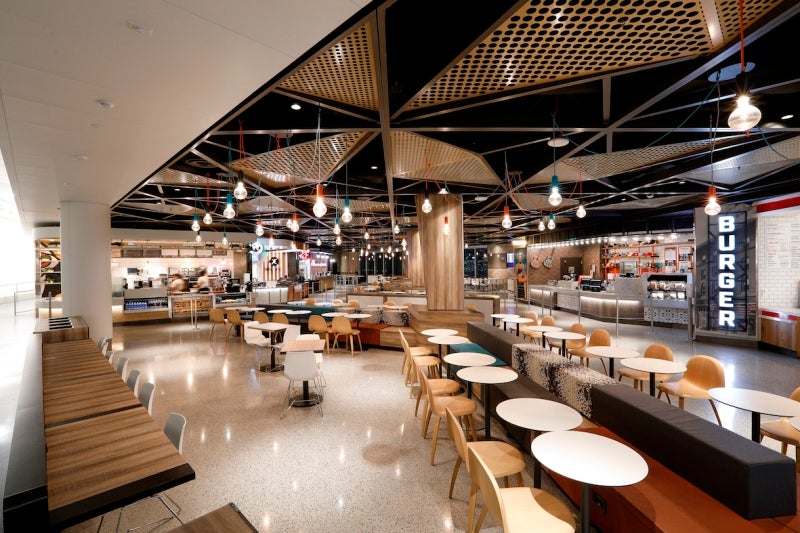 SSP America, a division of food and beverage travel operator SSP Group, has launched a marketplace at Los Angeles International Airport (LAX).
This marketplace features a portfolio of new local and national food and beverage brands.
SSP vice president of business development Scott Welding said: "Our mix of high-performing national brands and popular local brands backed with star-studded, chef-driven prominence will bring variety, choice and a true LA taste of place to Southwest passengers."
These brands includes Cassell's Hamburgers, Trejo's Tacos, Beaming, Chick-fil-A, Pei Wei and Einstein Bros. Bagels.
"Chick-fil-A serves its food in more than 2,200 restaurants in 47 states and Washington, D.C."
Cassell's Hamburgers offers chef Christian Page's award-winning burgers, sandwiches, salads and sides.
Trejo's Tacos offers Mexican dishes and tacos for families, vegans and gluten-free consumers.
Beaming's Organic Superfood Café brings a health-focused option to Los Angeles International Airport. The café offers organic and fresh superfood smoothies, plant-based food, and gluten-free, soy-free, and dairy-free baked goods. LAX is Beaming's eighth location in Southern California.
Chick-fil-A offers a hand-prepared menu with in-house items including the Chick-fil-A chicken sandwich. It has more than 2,200 restaurants in 47 states and Washington, D.C. including 31 locations at airports of North America.
Pei Wei is a pan-Asian, fast casual restaurant that prepares dish in traditional Asian cooking style. Its menu offerings include lettuce wraps, sushi, salad, rice and noodle bowls.
Einstein Bros. Bagels provides bagels, speciality sandwiches, gourmet salads and handcrafted drinks. It has 600 locations across the US, including 23 locations at airports.