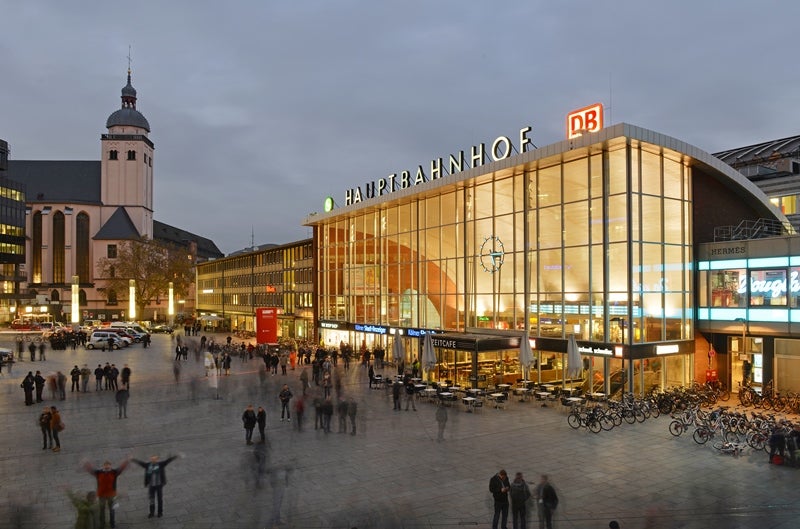 Food and drink travel operator SSP Germany has extended its partnership with German railway company Deutsche Bahn's subsidiary DB Station&Service to expand its portfolio across Frankfurt, Hamburg, Hannover and Cologne.
The latest deal adds value to the previous agreements that include more than 60 new leases and 130 contracts with DB Station&Service.
As part of the current deal, SSP Germany will make investments to expand its multi-brand portfolio across the major locations, including introducing new franchise brands from the quick-service sector.
SSP DACH Business Development & Properties director Jan Kamp said: "We are delighted that our long-standing partner DB Station&Service values our brand portfolio and that our retail expertise will help to drive the ServiceStore DB convenience store concept forward."
The food and travel operator has entered into a franchise agreement to operate ServiceStore DB convenience store concept under the latest agreement.
"We are about to embark on another chapter in our cooperation with SSP."
The partnership will allow SSP to operate convenience stores at around 40 train stations, including Hamburg, Stuttgart, Frankfurt, Gottingen, Bremen, Rostock, Erfurt, Eisenach, Magdeburg and Chemnitz by 2021.
The new convenience stores will offer a wide range of travel products and convenience goods.
ServiceStore DB head Martina Köppl said: "We are pleased to have gained SSP as a professional and reliable partner for the expansion of our convenience store brand.
"The collaboration will be mutually beneficial and bring us closer to achieving our ambitious expansion target of 250 locations."
SSP Germany is also planning to further expand the franchise brand in the coming years.