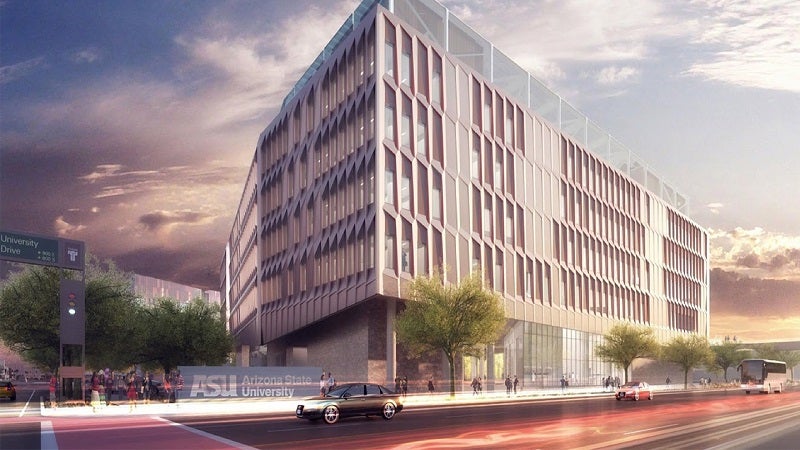 US-based coffee chain Starbucks and Arizona State University (ASU) have teamed up to create a new research facility, called the ASU-Starbucks Center for the Future of People and the Planet, with an aim to explore new ways to design, build and operate Starbucks stores.
Slated to open on ASU's Tempe campus in Arizona, US, in December, the centre will be supported by ASU's applied research and on-campus test store ecosystem.
It will feature a team of scientists, researchers, support staff and experts drawn from Starbucks as well as ASU.
Starbucks claimed that the new research centre will be built on the same principle as the Starbucks Tryer Center, which aims to bring ideas to action.
Serving as an incubation lab, the Tryer Center is located on the bottom floor of the Starbucks Support Center in Seattle and allows employees to test, learn and adapt ideas to enable quick decision-making.
Starbucks CEO Kevin Johnson said: "Over the last several years we have been reinventing Starbucks for our future and transforming the way we drive innovation at Starbucks.
"As we continuously focus on elevating the Starbucks Experience, introducing new and exciting beverage innovation and reimagining customer experiences both in-store and through more personalised digital relationships, we constantly challenge ourselves to find new ways to give back more than we take, using our power at scale to create a better society in which we all live."
During the first year, ASU and Starbucks will focus on various aspects such as greener stores, innovation test stores, community betterment and food and wellness.
ASU president Michael M Crow said: "ASU and Starbucks are aligned in our missions to be of complete service to the communities we serve and build a better future for both people and the planet.
"Through this new centre, ASU will provide unique value in terms of research and transdisciplinary expertise in order to collaborate with Starbucks to develop, test and validate strategies that can ultimately be scaled to stores and communities globally."
In a separate US foodservice industry development, Chipotle Mexican Grill has unveiled its 2020 Sustainability Report, which covers the fast-casual restaurant chain's impact, progress and goals that play a critical role in its mission to 'Cultivate a Better World'.
Chipotle Mexican Grill achieved a 51% waste diversion rate through recycling, composting and waste-to-energy programmes, which means it has succeeded in a key goal outlined in its 2018 Sustainability Report.
The firm plans to enhance its methods of diverting waste through its Glove to Bags programme, an initiative that helps transform used plastic gloves into trash bags in partnership with Revolution Bag.