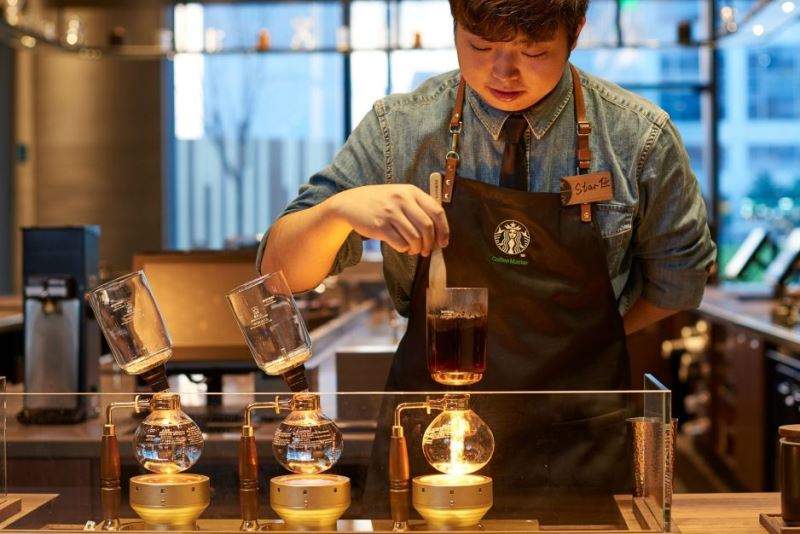 Global coffeehouse chain Starbucks is planning to expand its business in China with major investments over the next five years.
As part of its expansion, the company will focus on enhancing its coffee-forward approach, maintaining deeper customer relationships in digital as well as extending the Starbucks Experience to on-the-go and at-home customers.
The chain plans to double its store count to 6,000 across 230 cities in the country by accelerating net new store growth to 600 annually over the next five years.
Starbucks also plans to triple revenues and double operating income in China by the end of 2022.
The coffeehouse chain will expand its Starbucks Ready-to-Drink (RTD) business to more than 400 cities and at 125,000 premium distribution points in China in a partnership with Chinese RTD beverage company Tingyi.
"No Western company or brand is better positioned to evolve with the rapidly expanding Chinese middle class."
Starbucks president and chief executive officer Kevin Johnson said: "The power of our brand in China, the strength and momentum in our business, and the world-class Chinese leadership team give me great confidence in our ability to capture the enormous growth opportunities ahead in this dynamic market.
"No Western company or brand is better positioned to evolve with the rapidly expanding Chinese middle class – and we continue to mindfully evolve a coffee culture in China where the reward will be healthy, long-term, profitable growth for decades to come. We are committed to long-term investment in China."
To enhance its coffee-forward approach, the chain has created Starbucks Discovery Journey, a brand roadmap to deepen coffee knowledge and human connection in China.
Also, the company plans to expand its Starbucks Reserve Bar footprint to 200 locations by the end of 2018.
The chain will open a new multi-level flagship format, Beijing Fun flagship store, next month.
The concept store will deliver coffee experience to the company's three craft bar experiences including Starbucks Reserve coffees, Teavana teas and mixology.
Many new features such as personalisation, Mobile Order and Pay (MOP) and delivery service will be launched to enhance customer experience.