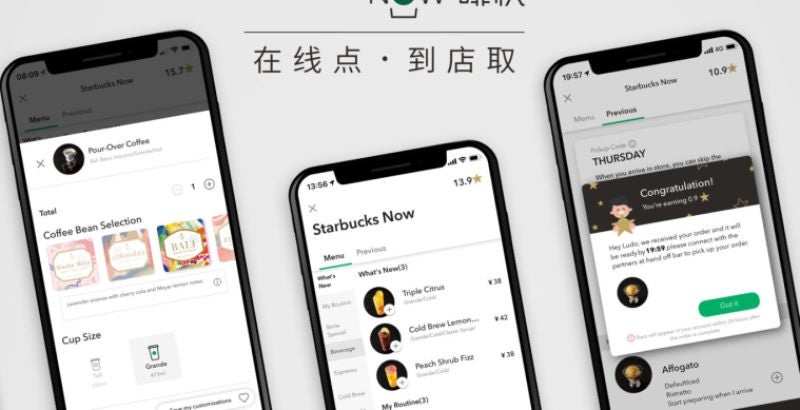 Global coffeehouse chain Starbucks has introduced its Starbucks Now mobile order and pay experience across 300 stores in Beijing and Shanghai.
The launch builds on the digital capabilities and infrastructure of the company's Starbucks Delivers programme introduced last year. It expects to enhance customer connections and long-term customer loyalty.
Using Starbucks Now, customers can place an order in advance and collect it later at the respective Starbucks store.
Customers can select a store location based on the GPS functionality, browse and customise a beverage, select a food offering, view order time, and pay.
After an order is confirmed, baristas at the respective store will handcraft each beverage so it is ready for when the customer arrives at the store.
In order to offer a personalised pick-up experience, a secret code with an 'uplifting message' will be sent to mobile order customers.
The code can be shared with the barista to pick-up the order and complete the purchase.
Starbucks China CEO Belinda Wong said: "Starbucks Now represents a significant opportunity for Starbucks China to drive new innovative customer experiences.
"This builds on the latest of several digital initiatives in China."
"This builds on the latest of several digital initiatives in China, including Starbucks Delivers and locally relevant gifting and e-commerce experiences.
"We are excited to offer this special Mobile Order & Pay service exclusively to our Starbucks Rewards members to provide convenience and speed to suit their on-the-go lifestyle and seamlessly integrate Starbucks into their daily lives."
In addition, the chain plans to introduce the Starbucks Now feature across China next year.