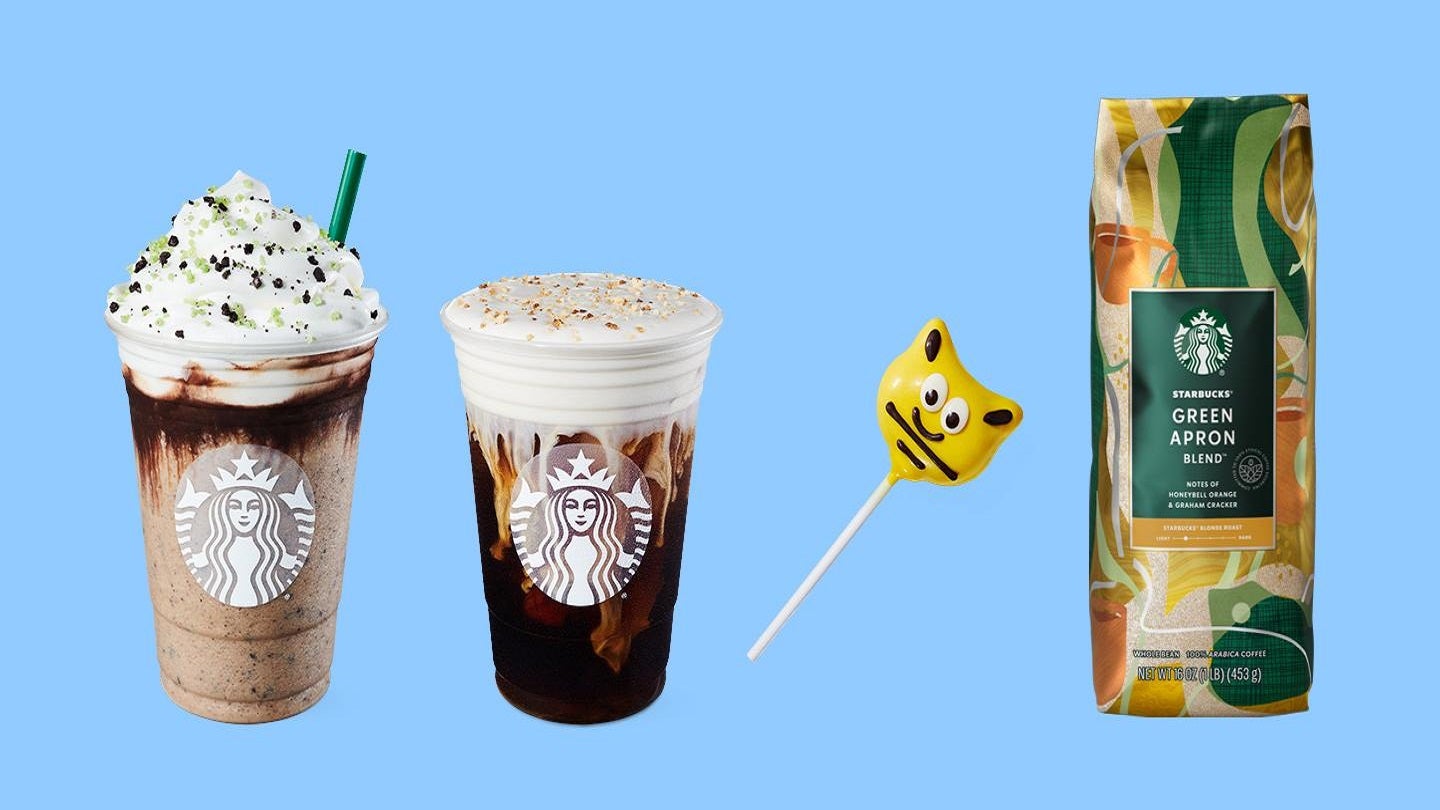 In preparation for the hot months, Coffeehouse chain Starbucks has announced the launch of new beverages for its US menus.
The new line-up includes the Chocolate Java Mint Frappuccino and the White Chocolate Macadamia Cream Cold Brew.
The Chocolate Java Mint Frappuccino features Frappuccino roast coffee, sweet chocolate and refreshing mint flavours.
It also consists of Frappuccino chips. The beverage is then finished with a layer of mocha sauce, whipped cream and a chocolate cookie mint sprinkle topping.
The White Chocolate Macadamia Cream Cold Brew offers the balanced and smooth taste of Starbucks Cold Brew, with the sweetness of the macadamia syrup.
It is topped with white chocolate macadamia cream cold foam and toasted cookie crumbles.
Both beverages are available across the US for a limited period, from 9 May.
Starbucks beverage development team member Maureen Matthews said: "With the Chocolate Java Mint Frappuccino, we wanted to take a new approach to the classic combination of mint and chocolate to create a blended coffee beverage that elicits nostalgia for one of our favourite summer treats.
"The new white chocolate mint sauce is subtle and creamy and when paired with the crunch of Frappuccino chips and a swirl of rich mocha, is reminiscent of mint chocolate chip ice cream poolside on a warm summer day."
The menu will also feature a new whole-bean packaged coffee, Starbucks Green Apron Blend, available as brewed coffee and packaged coffee.
Its menu also includes bite-sized Bumblebee Cake Pop.