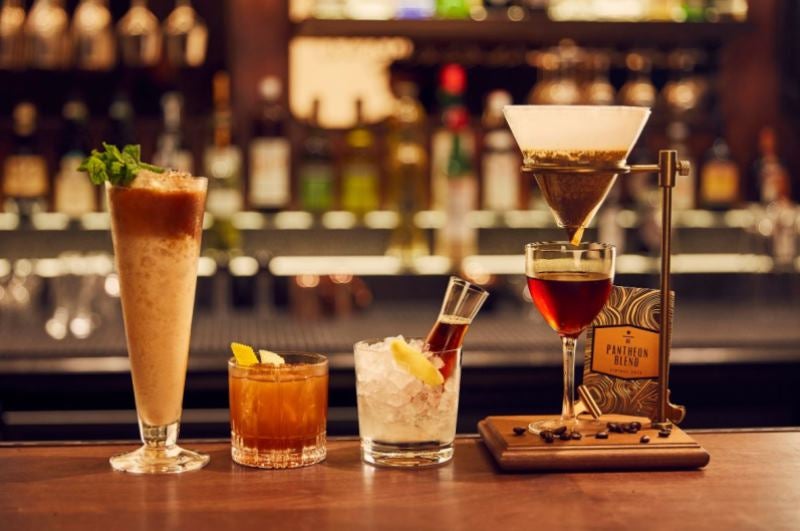 Coffee chain Starbucks has expanded its Starbucks Reserve Roastery in Shanghai by opening a new Bar Mixato café and bar location.
Bar Mixato offers specialty coffee and the artistry of cocktail concoctions offering a multi-sensory experience during night to coffee lovers and bar-goers.
Located on the second floor, the outlet features a full bar menu including 11 coffee- and tea-based cocktails.
Starbucks global design officer Liz Muller designed the bar, which will be managed by Timothee Becqueriaux along with his team of over 20 mixologists.
Customers visiting the Shanghai roastery can now have Starbucks Reserve Coffee created by the company's coffee masters, as well as order coffee and tea-inspired cocktails created by mixologists during the night.
The bar menu also features classic cocktails, Italian aperitivo, wine, draft beer, and mocktails along with a selection of complementary food choices.
The coffeehouse chain is planning to refresh the menu every three months with flavours of new Starbucks Reserve coffees.
Starbucks China chairman and CEO Belinda Wong said: "The Roastery has been at the forefront of innovation since its opening two years ago, epitomizing Starbucks relentless efforts to create imaginative new experiences that exceed customers' expectations.
"The launch of Bar Mixato elevates the night time third-place experience with the exquisite fusion of coffee and cocktail art, to delight customers with unique Starbucks Experiences throughout the day.
"As Starbucks Innovation Lab in China, we will continue to leverage the Starbucks Reserve Roastery to pilot and gradually scale new products and offerings that our Chinese customers love."
The coffee house chain introduced the Bar Mixatos concept in China during May this year, and expanded its portfolio to seven locations across Shanghai, Beijing, Tianjin and Shenzhen.