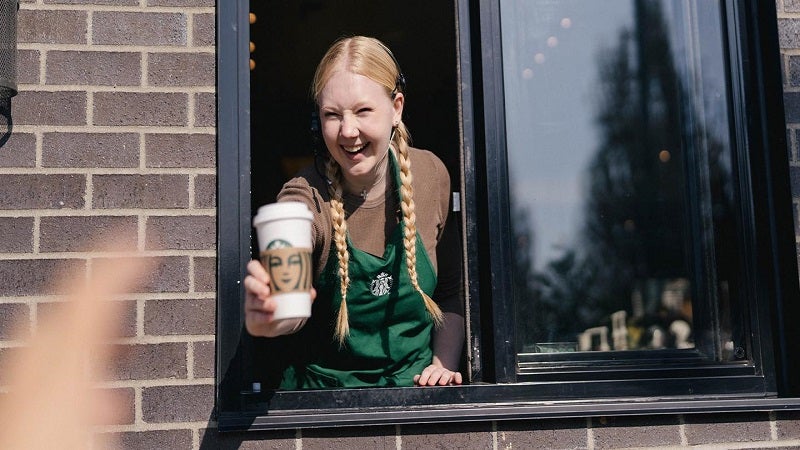 US-based coffee chain Starbucks has reported a 3% increase in its total net revenues to $8.4bn in the fourth quarter (Q4) of fiscal year (FY) 2022, from $8.1bn in the same period last year.
During the quarter, the company's operating income declined to $1.1bn in Q4 FY22 compared to $1.3bn in Q4 FY21.
The net earnings attributable to the company were down by 50.2% to $878.3m, while diluted net earnings per common share dropped by 49% to $0.76.
Starbucks' Q4 global comparable store sales grew by 7%, which was primarily driven by an 8% rise in average ticket.
Its comparable store sales in North America and the US surged by 11%, due to a 10% increase in average ticket and a 1% increase in comparable transactions.
During the quarter, the company opened 763 net new stores.
Starbucks surpassed the 6,000 store mark in China and increased its global store count to a record 35,711 mark, of which 51% are company-operated while the remaining 49% are licensed stores.
It reported a GAAP EPS of $0.76 and Non-GAAP EPS of $0.81 in Q4 2022, due to strong September performance and reinvention materialising.
In the 52-week fiscal year that ended on 2 October 2022, Starbucks' consolidated net revenues were up by 11%, to a record $32.3bn, which includes a 2% unfavourable impact from foreign currency translation.    
Its 14.3% GAAP operating margin was down by 250 basis points from 16.8% in the previous year, mainly because of the investments and growth in labour, including enhanced store partner wages, inflationary pressures, as well as sales deleverage related to Covid-19 restrictions in China.
Starbucks interim CEO Howard Schultz said: "We saw accelerating demand for Starbucks coffee around the world in Q4 and throughout the year.
"And our Q4 results demonstrate early evidence of the success of our US Reinvention investments. Reinvention will touch, and elevate, every aspect of our Starbucks partner, customer and store experiences, and ideally position Starbucks to deliver accelerated, sustainable, long-term, profitable growth and value creation beginning in 2023."