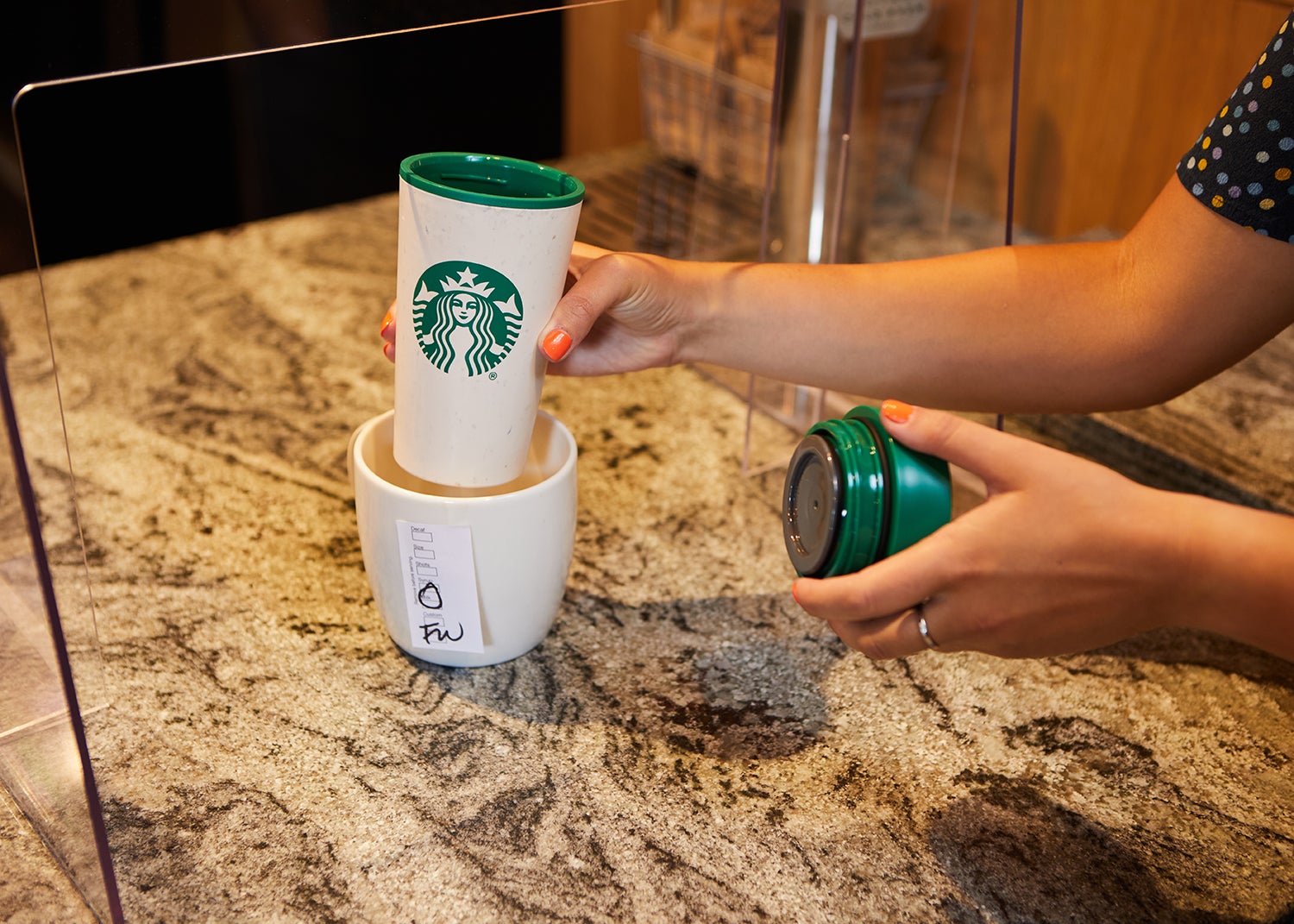 US-based coffee chain Starbucks has revealed plans to safely reintroduce personal reusable cups across company-operated stores in the US from 22 June.
Before the Covid-19 pandemic crisis, Starbucks had provided a 10-cent discount to customers who used their own cups at the outlets.
However, in March 2020, it paused this decades-old programme in North America due to the pandemic.
The latest move is a part of Starbucks's ongoing commitment to reduce single-use cup waste and cut down all waste by 50% by 2030.
Under Starbucks' commitment to prioritising partner and customer safety, it developed a contactless method, which removes any shared touchpoints between customer and partners.
A Starbucks barista will first check that a customer's personal cup is clean, following which the cup will be placed in a ceramic vessel.
The beverage will be poured into the cup without any contact, and the customer will pick up their beverage at the handoff area of the counter.
Baristas will only accept clean cups.
Reusable cups will not be accepted at drive-thru lanes, although the coffee chain is trialling ways to do so safely at its outlet in the Tryer Center, Seattle.
By 2025, Starbucks plans to offer a reusable cup programme across all locations in Europe, the Middle East and Africa.
Currently, it is trialling initiatives to reduce the usage of disposable cups, including introducing a circular cup programme in South Korea in July.
These initiatives are in line with Starbucks' global aspiration to lower its environmental impact in the Asia Pacific region.