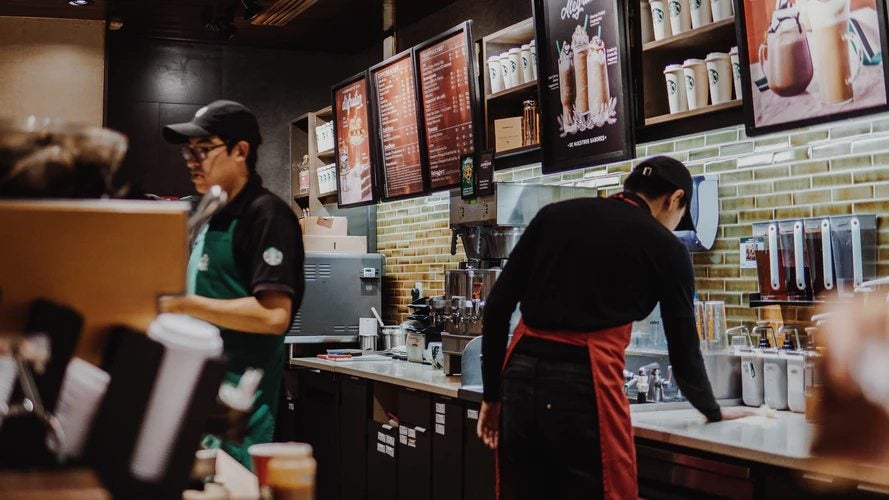 Starbucks has announced plans to shut approximately 400 stores in the US and Canada over the next 18 months as part of its strategy shift in response to the evolving customer needs in the wake of the Covid-19 pandemic.
The company said it will accelerate the transformation of its new store portfolio with the expansion of convenience-led formats such as drive-thru, Starbucks Pickup and kerbside pickup.
The company also plans to expand new Starbucks Pickup stores in markets such as New York City, Chicago, Seattle and San Francisco.
The store experiences will be powered by the Starbucks App, which will enable customers to order and pay ahead.
Starbucks CEO Kevin Johnson said: "Starbucks stores have always been known as the 'third place,' a welcoming place outside of our home and work where we connect over a cup of coffee.
"As we navigate through the Covid-19 crisis, we are accelerating our store transformation plans to address the realities of the current situation, while still providing a safe, familiar and convenient experience for our customers."
As part of the transformation, the company will also renovate select store layouts. The new pick-stores with high-volume orders will feature a separate counter for mobile orders.
The company noted that these changes are being accelerated due to the shift in the retail environment, following the Covid-19 outbreak.
It expects the new measures to meet the already evolving customer needs of convenience, connection and personalisation offered through a digital experience.
Meanwhile, Starbucks has reopened most of its US stores after closing them in March to comply with the lockdown measures.