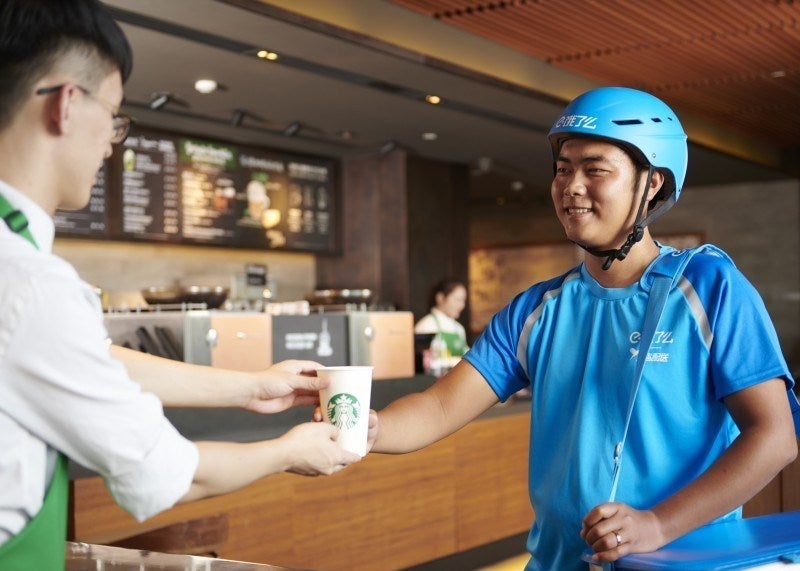 Starbucks has unveiled its first virtual store in China in collaboration with online retailer Alibaba Group.
The partnership was established in August to enhance the coffeehouse chain's digital experience in China. Starbucks leveraged Alibaba's Ele.me, Hema, Tmall, Taobao and Alipay platforms under the deal.
The virtual store offers one-touch digital experiences to customers by integrating the functionalities of the Starbucks app and Alibaba's Taobao, Tmall and Alipay mobile apps.
It allows customers to earn points in Starbucks' rewards programme for purchases.
"The virtual store offers one-touch digital experiences to customers."
This is the latest partnership in a series of deals intended to strengthen its digital services. The coffeehouse chain recently partnered with food delivery platform Uber Eats and also piloted a Starbucks Delivers programme in both Tokyo and Miami.
The company now plans to expand the delivery programme to around 25% of its company-operated stores in the US in early 2019. Launched three months ago, the service is currently available across 2,000 stores in 30 Chinese cities.
Starbucks has also detailed plans to enhance its in-store experience, deliver beverage innovation and drive digital partnerships in the US. These include enhancing capacity and throughput by repurposing time spent on administrative tasks, deploying technology to automate inventory planning and replenishment and optimising real estate footprint and store renovation strategy.
In a move to drive digital relationships, the company plans to focus on new member acquisition and related spend lift, adoption of Mobile Order & Pay, and enhance its Starbucks Rewards loyalty programme.