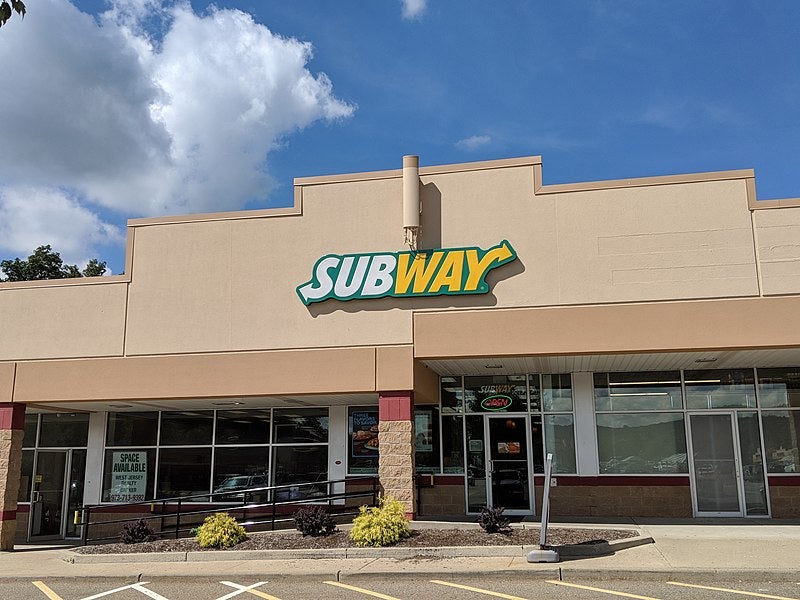 US-based multi-national fast-food restaurant franchise Subway has announced its redesigned catering programme.
Driven by a rise in demand as employees start returning to offices, the programme includes new easy-order menu choices, improved packaging, and 'convenient' delivery and pick-up options.
The restaurant brand said that its easy order options will provide guests with a simplified ordering process through a new pre-selected platter, lunch box options, beverages, toppings trays and condiment packets.
Subway's new pickup and delivery option will allow guests to place their orders for delivery or pickup irrespective of the size or type of event.
The restaurant brand is also offering upgraded packaging under the initiative. Guests can simply flip open the new cardboard boxes to enjoy dining with single-serve and pre-wrapped food packaging.
Subway North America president Trevor Haynes said: "Over the last year, we've continued to see an increased demand for pickup and delivery orders overall, alongside larger catering orders spurred by a return to in-office operations and increased gatherings.
"As demand for catering continues to grow, Subway is the ideal choice with refreshed options and craveable, signature sandwiches that travel well, are easy to serve and accessible from virtually anywhere."
Furthermore, Subway has announced its launch on the ezCater marketplace.
ezCater is said to enable organisations to centralise food orders and cater to various orders, ranging from daily employee meals to company-wide events.
According to Subway, ezCater's network will help professionals easily access its turnkey catering solutions and bolster reach for franchisees.
The catering relaunch is said to be part of Subway's ongoing transformation, which aims to enhance all aspects of the business.
ezCater chief customer care and operations officer Mike O'Hanlon said: "Subway is a fan favourite in the workplace. As food for work becomes an increasingly important employee perk, we're thrilled to help power the relaunch of Subway's catering programme.
"Now companies nationwide can bring Subway catering into their workplace and make the most of their lunch break."