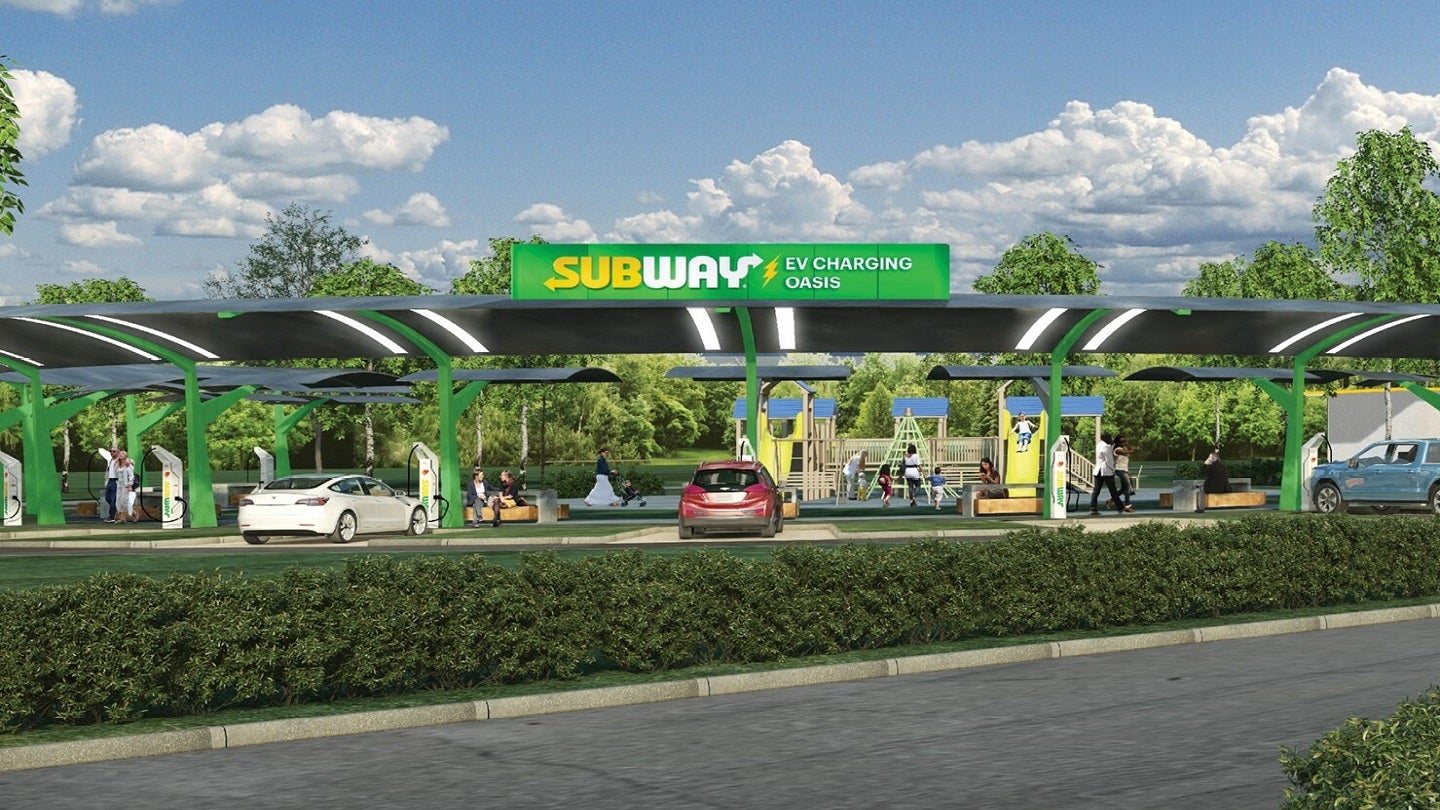 US-based fast-food restaurant franchise Subway has partnered with GenZ EV Solutions to pilot smaller-format, fast electrical vehicle (EV) charging stations at select locations across the country.
As well as the smaller-format charging stations, the company will create Subway Oasis EV charging parks, which will feature charging canopies with multiple ports, picnic tables, Wi-Fi connectivity, green spaces and playgrounds.
Subway will start rolling out the EV charging stations this year at select, new or newly remodelled restaurants.
Subway customers will also benefit from dedicated promotions while using the new charging stations.
With this new initiative, Subway aims to bring a sustainable solution to market as well as improve local neighbourhoods across the country.
Subway chief operating and insights officer Mike Kappitt said: "We're constantly exploring new ways to innovate and exceed our guests' expectations for a high-quality, convenient experience.
"Our partnership with GenZ EV Solutions is a win for our guests, our franchisees and our planet, creating a dedicated space for drivers to charge their vehicle while enjoying their favourite Subway sandwich."
By collaborating with franchisees of traditional and non-traditional locations, Subway will identify suitable sites for smaller-format EV charging stations as well as the Subway EV Charging Oasis parks.
GenZ EV Solutions works with EV charging network RED E Charging to provide proprietary software and will provide operating expertise for Subway's EV charging stations.
GenZ EV Solutions CEO Jose Valls said: "Equitable access to charging is essential to the adoption of EVs in the future and Subway's scale will play an important role in democratising charging infrastructure for millions of Americans.
"By coupling our technology and know-how with Red E Charging's strategic site selection and Subway's network of restaurants across the US, we are continuing to make key strides in building the EV infrastructure of tomorrow."