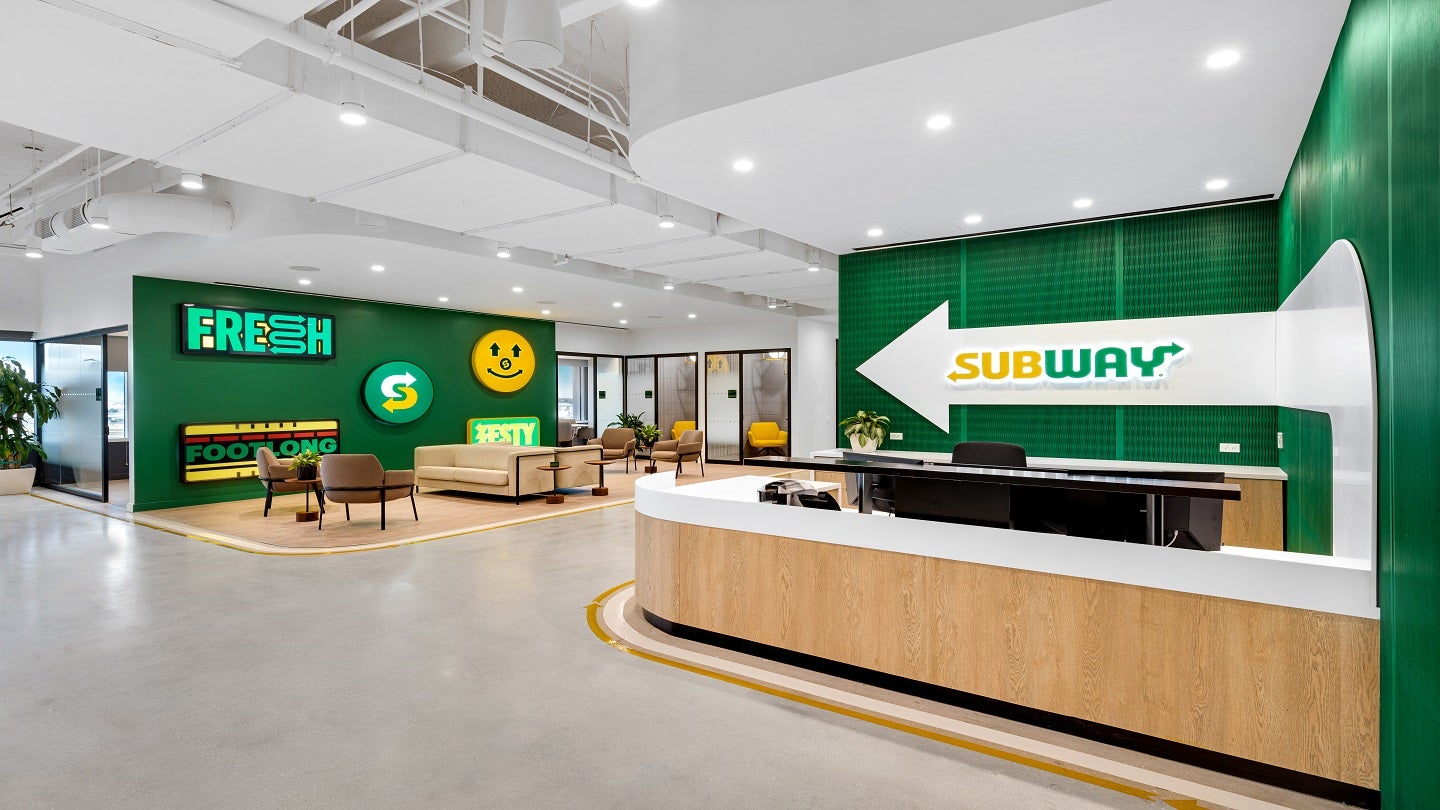 US-based fast-food restaurant chain Subway has announced the opening of its second headquarters, featuring an Innovation Center and Mock Restaurant, in Miami, Florida.
Claimed to be a first-in-Subway-history, the new Innovation Center and Mock Restaurant will serve as a 'think tank' for food innovation and allow employees to collaborate with the culinary team for new sandwich builds and products, such as sauces or proteins.
The Mock Restaurant is a replica of a real Subway restaurant and has a dedicated space to test products in a real-life setting.
The second headquarters will help the restaurant brand further improve its operations as well as look for new opportunities to boost guest experiences.
Subway CEO John Chidsey said: "The strategic placement of our new office opens the door for an even stronger integration with the Miami-based Independent Purchasing Cooperative, Subway's franchisee-owned purchasing and supply chain cooperative.
"From its flourishing business climate to its rich cultural heritage, Miami is an ideal location for our business to continue to evolve as part of our ongoing transformation journey."
Located in the Waterford Business District, Subway's new headquarters has the space to accommodate 150 employees. As the second headquarters, it will supplement the company's current headquarters in Connecticut.
The company noted that its new office has been designed to support the company's multi-year transformation journey aimed at enhancing all aspects of the business.
The new headquarters also features multiple collaborative spaces, a fitness centre and a spacious cafeteria.
Subway Business Services director Bill Ekstrom said: "Opening the new Miami headquarters marks a significant milestone for our company and reaffirms our commitment to enhancing the workplace experience for our employees.
"The location, amenities and workspaces make the new headquarters an ideal setup for innovation and collaboration and, in turn, helps us create better experiences for our guests and franchisees."