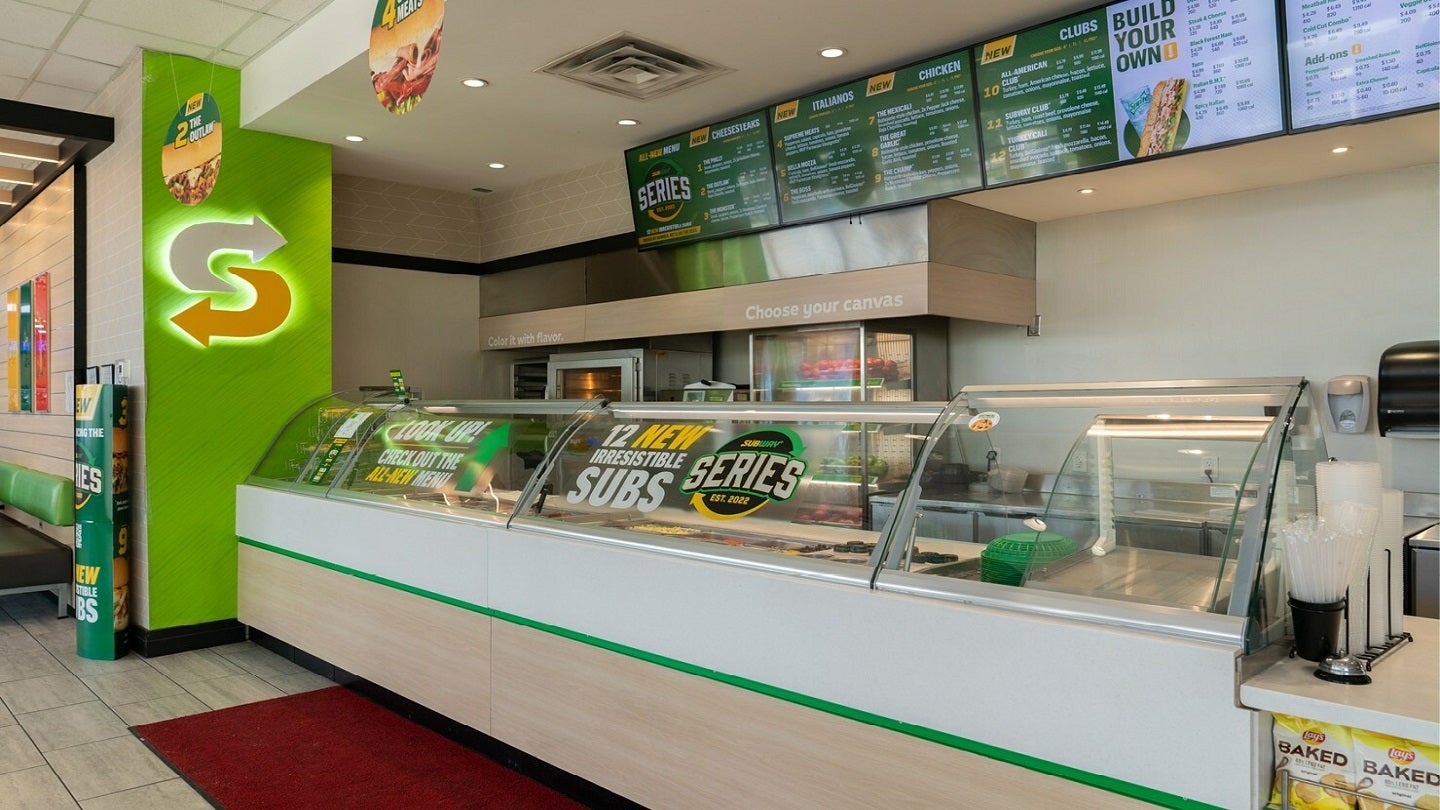 Restaurant brand Subway has signed five new multi-unit owner agreements to expand its reach across Texas, Florida, Arizona and the mid-Atlantic.
As a part of the restaurant brand's smart growth development strategy, these agreements will lead to the consolidation and transfer of more than 230 existing restaurants in 2023.
It will also see the remodelling of the existing restaurants as well as the opening of new restaurants in the years to come.
Subway North America president Trevor Haynes said: "A key element of Subway's multi-year transformation journey is attracting multi-unit owners with the vision, resources, operating expertise and passion for the Subway brand.
"All five multi-unit agreements are an excellent representation of the brand's smart growth strategy coming to life and demonstrate the confidence operators have in our brand and future."
The agreements were signed with two new operators who have experience running other leading QSR brands.
Additionally, existing multi-unit owners are continuing to make investments, including one that has bought more than 100 existing restaurants and expanding its portfolio to more than 140 locations.
EYAS Capital founder and managing partner Tim Foley said: "Subway is an iconic brand that has undeniably refreshed every part of its business over the past few years with the introduction of new menu items, unique guest experiences and operational enhancements.
"Our team is excited to add Subway, the global leader in the sandwich space, to our portfolio and be a part of Subway's future growth."
EYAS Capital is one of Subway's new multi-unit owners.
In 2023, the brand set a target to remodel an additional 3,600 locations across North America, which will take Subway to more than 10,000 restaurants by mid-2023.