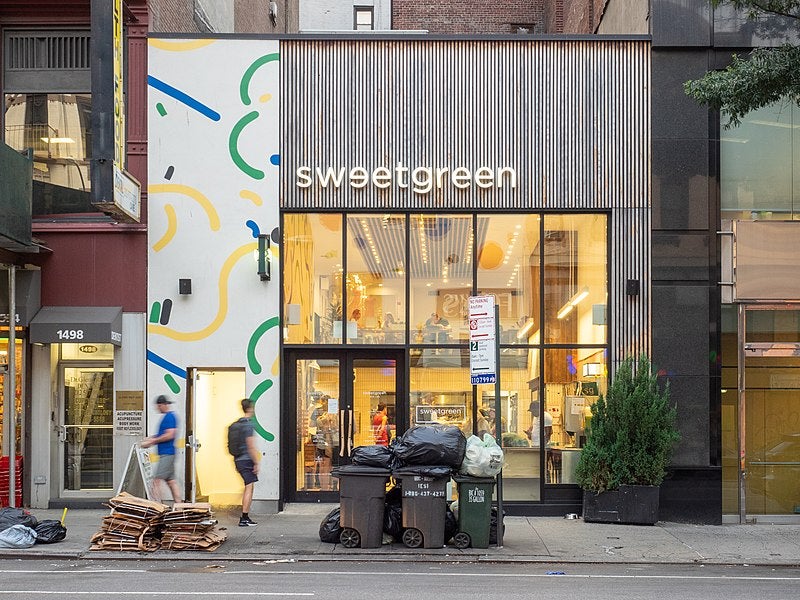 The US-based restaurant chain that specialises in serving salads Sweetgreen has expanded its menu offerings with the launch of Plates, a dinner-focused category, which includes meal and side options.
The new menu will include nine healthy options for proteins with vegetables and grains.
Originally scheduled to roll out next year, the launch of Plates was accelerated to support its business amid the Covid-19 crisis. It is the first food category to be launched by Sweetgreen since the introduction of warm bowls in 2016.
Plates will be served in square plating PFAS-free packaging where each of the items will be placed next to one another, unlike bowls where the components are mixed together.
Sweetgreen co-founder and chief concept officer Nicolas Jammet said: "We are continuing to look for ways to evolve our offerings as the needs of our guests change due to the impact of Covid-19.
"With Plates, our goal is to help create meaningful connections and good-for-you dining experiences during times where it may seem hard to do so.
"We hope these new items invoke the warm, comforting feeling of home-cooked food, paired with quality ingredients and rich flavours that are unique to Sweetgreen."
Founded in 2007, Sweetgreen focuses on serving healthy food. The company has more than 100 restaurants.
Sweetgreen is also involved in supporting healthcare professionals amid the Covid-19 pandemic. The restaurant chain has offered 100,000 meals to more than 130 hospitals in the country.
The disease has killed more than 63,000 people in the US. The number of confirmed cases has increased to 1.09 million.