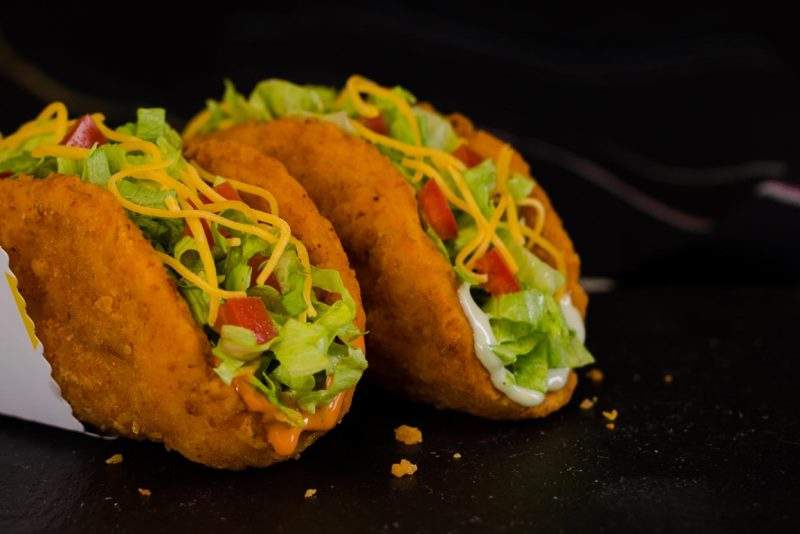 Mexican-inspired restaurant chain Taco Bell has added the Naked Chicken Chalupa to its menu as a limited time offering across the globe.
Beginning today, Naked Chicken Chalupa is available in two flavours including original recipe and a new Wild sauce.
Introduced initially as a limited time offering in January last year, the original flavour is a blend of all-white meat, crispy chicken shell, Mexican spices and seasoning, shredded lettuce, tomatoes, cheddar cheese and creamy avocado ranch sauce.
Wild sauce flavour is made using crispy fried chicken shell and fillings and topped with a smoky Wild sauce.
In addition, the restaurant chain is offering a trial version of a cheese variant, Nacho Cheese Naked Chicken Chalupa, for a limited period.
Nacho Cheese flavour is designed as cheese replacement for variant for the two spicy flavours currently available and is currently being tested in Cleveland, Ohio, US.
The Naked Chicken Chalupa original, wild and cheesy flavours are available at participating locations priced at $2.99 as well as in a $5 Box alongside a Doritos Locos Taco, a Crunchy Taco and a medium drink.
Last month, Taco Bell added new $1 items, the Triple Melt Burrito and Triple Melt Nachos, to its menu. Also, the brand revealed plans to introduce its own tortilla chips and dips to grocery and convenience stores in the US this month.