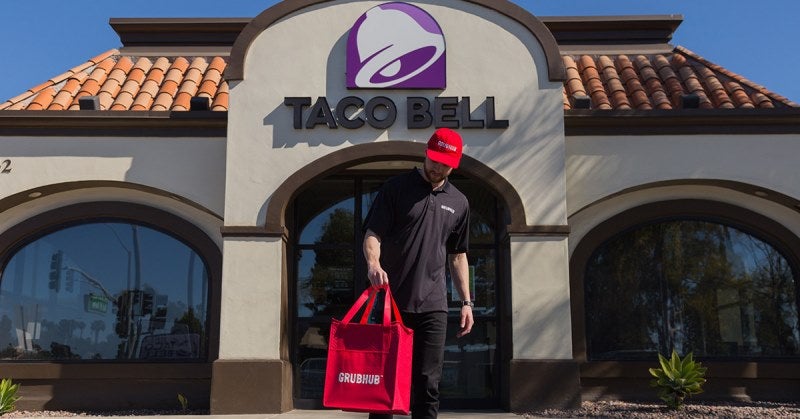 Mexican-inspired restaurant chain Taco Bell has established a partnership with US-based food-ordering marketplace GrubHub to introduce delivery services across the US.
The restaurant chain has also integrated its point-of-sale (POS) system into the Grubhub platform to facilitate faster delivery.
This deal also complements Grubhub's last year partnership with Taco Bell's parent company Yum! Brands to accelerate online ordering for pick-up and delivery.
Under the partnership, Grubhub is planning to bring more delivery executives to Taco Bell locations to offer delivery services.
"Our approach to delivery is a recipe for success all around, not only benefiting our customers but also our team members, franchisees and the delivery drivers."
Grubhub enterprise restaurants head Seth Priebatsch said: "We've been working towards the moment of nationwide Taco Bell delivery since we first announced our partnership with Yum! Brands last year and we're excited that it is now a reality.
"Diners can now order delivery from thousands of Taco Bell locations across the country, granting access to famous classics like Cheesy Gordita Crunch and Nacho Fries – when they want it, where they want it – more convenient than ever."
To place orders, customers can visit tacobell.com and enter their zip code, which will redirect them to the food delivery platform. They can also use Grubhub.com or the Grubhub app to place their order from nearest restaurants.
The online delivery firm is also offering free delivery for all Taco Bell orders over $12 for a limited time.
Taco Bell North America president Julie Felss Masino said: "We are thrilled because our expanded Grubhub delivery access for our Taco Bell customers will help satisfy their cravings with the delicious Taco Bell they already know and love, whenever, wherever and however they want it.
"Our approach to delivery is a recipe for success all around, not only benefiting our customers but also our team members, franchisees and the delivery drivers, by streamlining how orders hit our kitchens and when they are picked up."