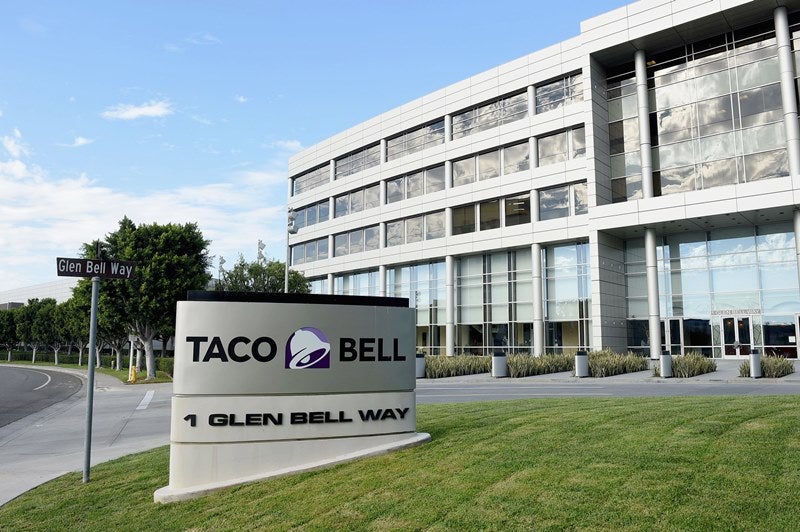 US-based chain Taco Bell has extended the lease to 11 years for its Restaurant Support Centre at the 1 Glen Bell Way location in Irvine, California.
As part of the agreement, the company will continue to operate from its headquarters in Southern California until 2030. The restaurant chain has started its operations at the current building in 2010.
American commercial real estate services company Cushman & Wakefield's Irvine office has facilitated the agreement with property owners LBA Realty.
Taco Bell chief people officer Frank Tucker said: "As a brand with Southern California in our DNA, we're excited to remain in Irvine and continue to grow where we have deep roots.
"The unrivalled talent and culture at our Restaurant Support Centre makes this a great place to work and will take Taco Bell to new heights right where we started."
"We're excited to remain in Irvine and continue to grow where we have deep roots."
In addition, the 180,000ft² facility's open floor plan can accommodate more than 800 corporate and contracted employees.
It also features a tasting panel, part of the company's larger Test Kitchen, for employees to test new products, along with various other amenities such as onsite childcare, dining centre, salon, gym with fitness classes, game room, dry cleaning and carwash services.
LBA Realty principal Brad Neglia said: "We are pleased Taco Bell has decided to make this long-term commitment to remain at 1 Glen Bell Way and we look forward to continuing to partner with them to create a great environment for their employees and visitors."
Taco Bell currently operates more than 7,000 restaurants across 28 countries worldwide. This year, the company introduced its first vegetarian menu, increased scholarship funding and package recyclability.