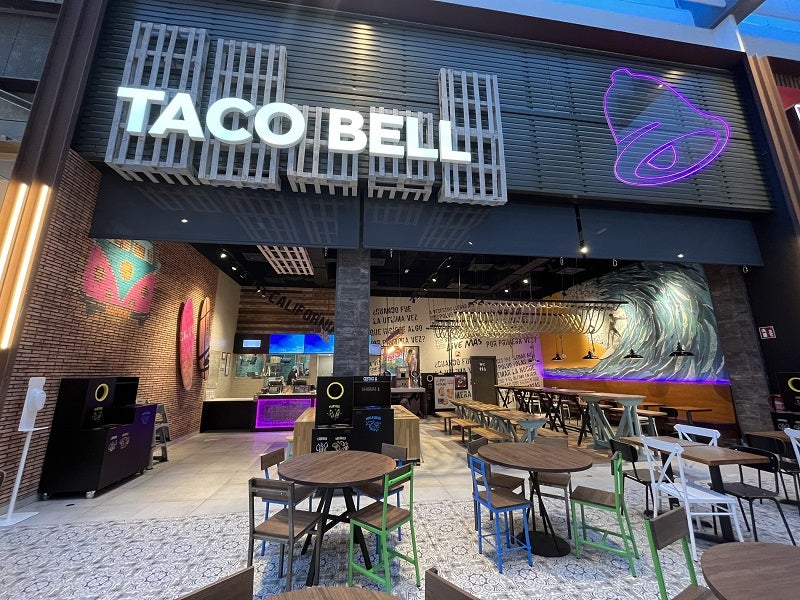 Mexican-inspired quick service restaurant (QSR) brand Taco Bell has opened its 100th restaurant in Spain.
The company expects to support more than 2,000 jobs in Spain following the completion of this year's restaurant openings in the country.
The move comes as Taco Bell accelerates its growth plans and is on track to operate more than 1,000 restaurants outside the US with its international franchisees.
Taco Bell International president Julie Felss Masino said: "Our international franchise partners and team members in Taco Bell restaurants around the world fuel the fire of our brand and are a huge testament to what we are building together.
"With the partnership of people like Spain master franchisee, Ignacio Mora-Figueroa, our international expansion to 1,000 restaurants outside the US allows us a bigger footprint to create more fans around the world."
In the past two years, the restaurant brand's store count is said to have increased by 25%.
Later this year, the company plans to further expand its international footprint by opening more stores in countries including India, Australia and the UK.
Taco Bell said that these markets are accelerating and establishing growth milestones of their own.
Part of Yum! Brands, Taco Bell said that its digital innovation has fuelled its international expansion.
Taco Bell specialises in serving customisable tacos, burritos and other specialities. Currently, it has 800 locations across 31 countries outside the US.
Last December, QSR operator Southpaw acquired 35 Taco Bell restaurants in the US for an undisclosed sum.