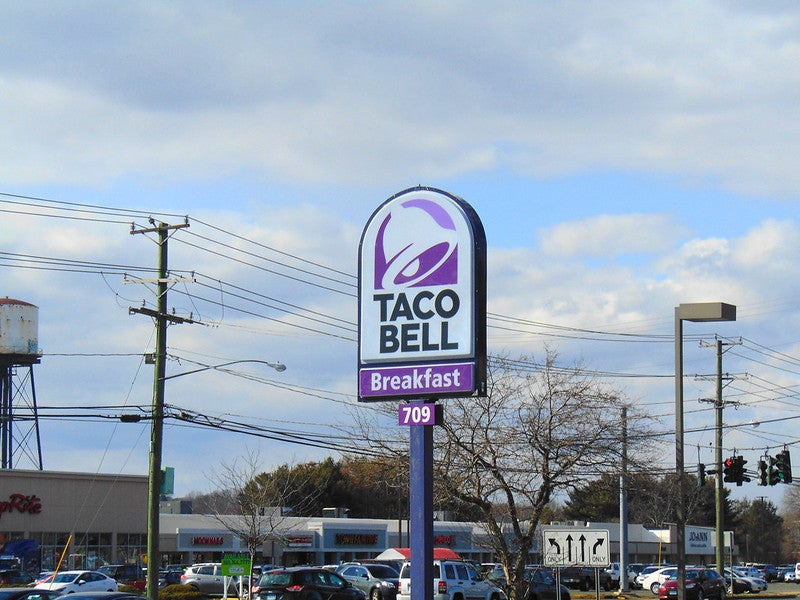 US-based fast-food chain Taco Bell is reportedly facing food shortages due to disruptions in the global supply chain.
Owned and operated by Yum! Brands, Taco Bell apologised to its customers on its website, saying that it will not be able to serve some of its food items due to national ingredient shortages and delivery delays.
In a statement to CNN Business, Taco Bell said: "Apologies for the inconvenience and we hope to feed fans' current Taco Bell cravings again soon."
However, Taco Bell did not specify which of its food offerings or locations will be impacted due to supply delays or shortages.
Taco Bell is said to be the latest fast-food chain that has been impacted by global supply chain disruptions.
Recently, Chick-fil-A, a US-based fast-food restaurant company, reportedly limited sauce offerings to its customers due to the shortages.
Starbucks also told its customers that it will not be able to serve some items on the menu, including oat milk.
In an earnings call this April, Yum! Brands CEO David Gibbs said that discrepancies in the global supply chain also created issues for its KFC restaurant brand, which is struggling to cope with consumer demand.
During the same month, Taco Bell announced that it would hire at least 5,000 employees as part of its planned expansion across the nation.
According to the chain, it was looking to fill positions at all levels, from 'food champion' to general manager, but open roles varied depending on the requirements of each restaurant.