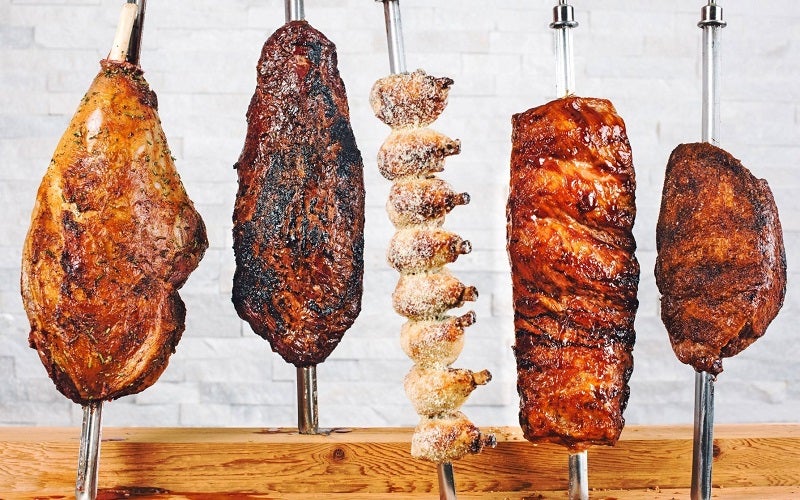 Brazilian steakhouse restaurant brand Texas de Brazil has announced the expansion of its rodizio-style dining concept to Greenville, South Carolina, US, near the foothills of the Blue Ridge Mountains.
Slated to open in 2023, the new restaurant will be located at Haywood Mall, which is claimed to be the largest shopping centre in the state with more than 170 stores that range from electronics to entertainment to home décor.
Texas de Brazil claims that its restaurants follow traditional churrasco cooking and provides southern hospitality and service to customers.
It uses the traditional way of cooking meat over an open flame, as the cowboys of Southern Brazil do.
Texas de Brazil president Salim Asrawi said: "Haywood Mall is a major shopping and entertainment destination for so many in the region, and we are honoured to open our doors to the community and visitors alike.
"We can't wait to start sharing our Brazilian fare and having guests make their best memories with us while enjoying a high-quality dining experience."
The Brazilian steakhouse serves fire-roasted meats as well as offering unlimited plates from the 50-item salad area crafted by its chefs and a selection of a la carte desserts.
At the restaurants, guests are provided with red and green cards to indicate when they would like to sample more cuts of meat and when they require a break.
It also offers an extensive wine list, with South American varietals.
Set up in 1998, the family-owned Texas de Brazil has restaurants in 21 US states and 12 international locations.
In October, Texas de Brazil opened a new restaurant in Omaha city, Nebraska.