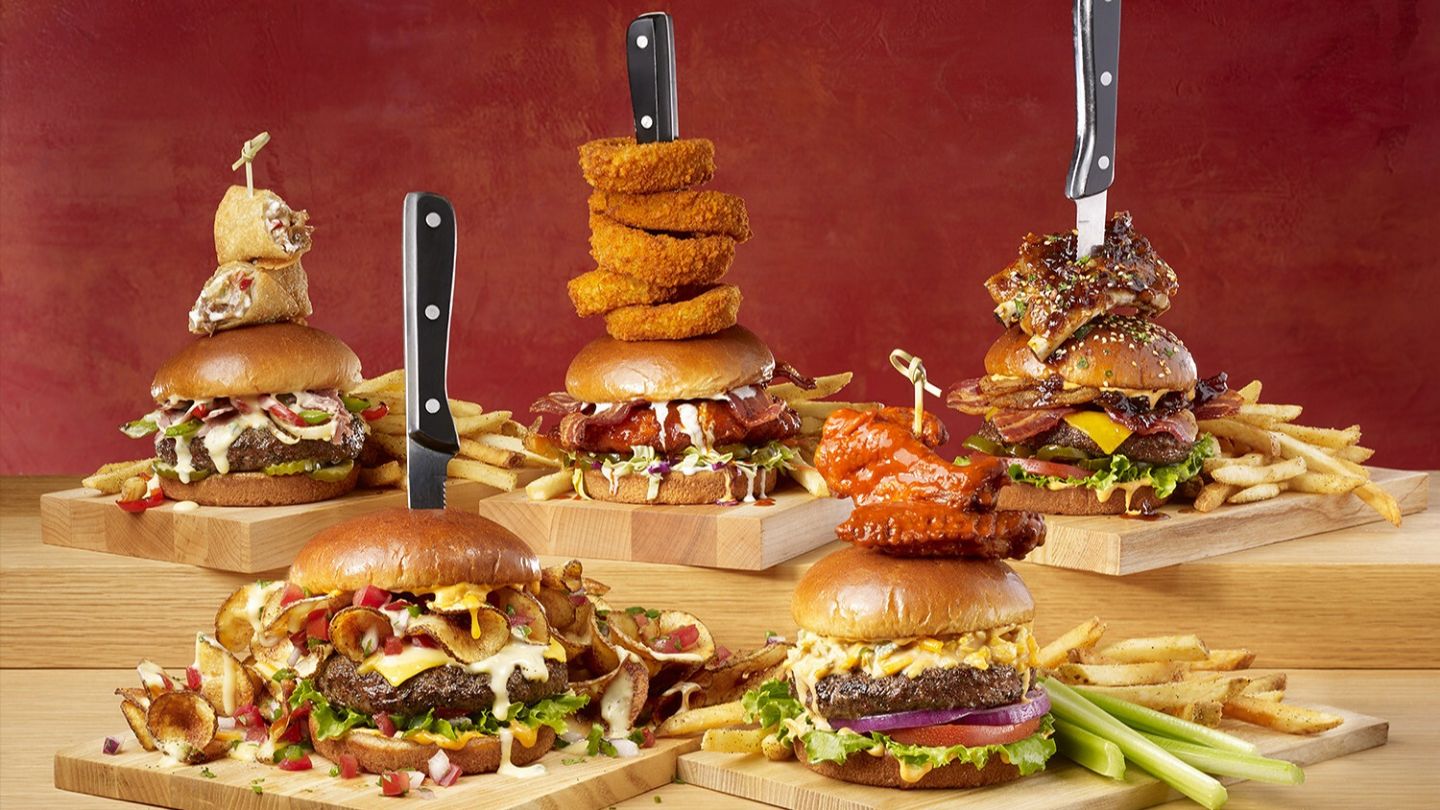 American casual dining chain TGI Fridays has added a new lineup of Big AF Burgers to its menu.
The new lineup comprises five new offerings, which combine what is claimed to be 'bigger-than-ever' burgers with different kinds of appetisers.
These items will be available until June 2023.
The new burgers are made using a six-ounce patty cooked with 'bold' flavours.
They are then topped with signature appetisers from the restaurant chain and served with twice the amount of fries or potato twists.
The first item in the lineup is the Buffalo Wingman Burger, a burger made with ingredients such as pimento bleu cheese spread, Frank's RedHot Buffalo sauce, aioli, lettuce, onion, and tomato and topped with two Buffalo Wings.
Second in the lineup is Fridays Signature Whiskey-Glaze Blaze Burger, which includes bacon, cheddar, aioli, lettuce, jalapeños, tomato and onion.
It is then topped with tender ribs coated with the restaurant's Whiskey-Glaze Blaze.
Third on the list is the Philly Cheesesteak Burger, which is made from roast beef, queso, and a double side of fries.
The burger is seasoned with a mix of red and green bell peppers, onions, pickles and melted cheese. A Philly Cheesesteak Egg Roll is then skewered on top.
The Southwest Tornado Twists Burger is fourth on the list. The burger has spiral-cut potato twists on the side and under the bun.
It is then topped with queso, mixed cheeses, pico de gallo, lettuce and aioli.
The fifth item is the Nashville Hot Chicken with Fries burger, which includes a chicken burger covered in Nashville hot sauce, ranch dressing, bacon, pickled jalapenos and cabbage.
It is then topped with Cajun-spiced onion rings.
TGI Fridays marketing vice president Tiffany Wilburn said: "As a brand that's built around helping our fans celebrate all of life's moments in a big way, we're thrilled to be bringing even more fun to the table with our Big AF Burgers.
"At Fridays, we're always thinking about menu innovation and how we can create the best possible experience for our guests, and the new Big AF Burgers lineup is just one of the ways we are continuing to go bigger – literally and metaphorically."