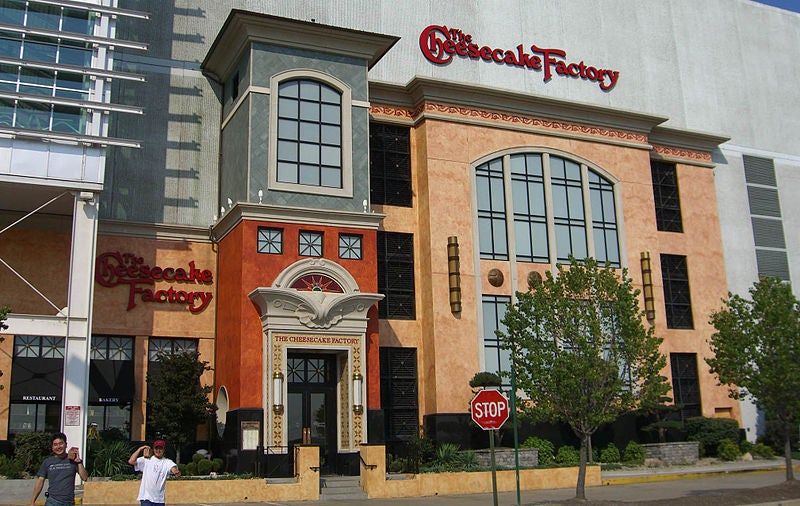 American restaurant company The Cheesecake Factory Incorporated has further expanded its development agreement with Hong Kong's Maxim's Caterers to expand its footprint in Thailand.
This new agreement will see the opening of 18 The Cheesecake Factory restaurants across Thailand by 2028.
The first Cheesecake Factory location in the country is expected to open next year.
The Cheesecake Factory Incorporated founder, chairman and CEO David Overton said: "We are very happy to announce the continuation of our global growth strategy.
"As we have expanded our international presence over the last decade, it has been such a delight to see The Cheesecake Factory's warm reception in each new country, and we are very pleased to expand our agreement with Maxim's to include opening in Thailand."
The Cheesecake Factory first signed an agreement with the full-service and quick-service restaurant operator Maxim's Caterers in 2014, when the latter agreed to open a minimum of 14 restaurants in Hong Kong, Macao, Taiwan and the People's Republic of China.
Currently, Maxim's operates six Cheesecake Factory restaurants in Hong Kong, Macao, Beijing and Shanghai.
Maxim's Caterers chairman and managing director Michael Wu said: "The Cheesecake Factory is a beloved concept around the world. Since opening the first Cheesecake Factory in Asia in 2016, the brand has been very well-received in each city we've opened.
"Maxim's is excited to bring The Cheesecake Factory to Thailand and we are looking forward to opening many more locations across Asia in the years to come."
In the US and Canada, The Cheesecake Factory currently owns and operates 312 restaurants under various brands, including The Cheesecake Factory, North Italia and a collection within its Fox Restaurant Concepts business.