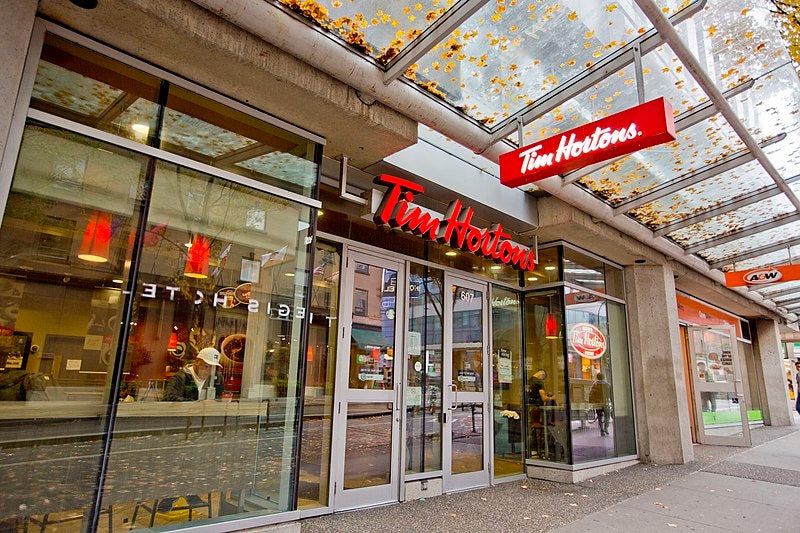 Canadian coffee chain Tim Hortons, part of Restaurant Brands International (RBI), plans to enter the Indian market later this year.
As part of the initiative, the company has signed an exclusive agreement with a joint venture (JV) entity that is owned by Apparel Group and Gateway Partners.
Tim Hortons is known for its Canadian classics, such as Double-Double coffees, Timbits and doughnuts, and plans to open its first restaurant in the Indian capital city of New Delhi.
Going forward, the coffee chain plans to further expand its footprint in the country by opening more than 300 outlets over the next ten years.
RBI International president David Shear said: "India is one of the world's fastest-growing markets for coffee and tea retail chains and Tims is thrilled to be opening there soon.
"We're committed to serving India the premium quality coffee and delicious foods that Tims fans in Canada and around the world love. This launch in India is another critical step in our continuing international expansion plans."
With this launch, India will be the fourth location for Tim Hortons in the Asia Pacific region.
Currently, Tim Hortons operates more than 5,100 restaurants across 13 countries, including the US, Mexico, Spain, the UK, China, Thailand, the Philippines and across the Middle East.
Last March, Tim Hortons China (Tims China) raised capital through a financing round that was led by Sequoia Capital China and existing investor Tencent Holdings.
The funding will help Tims China achieve its initial target of more than 1,500 coffee shops across the country, where it currently operates more than 400 restaurants.