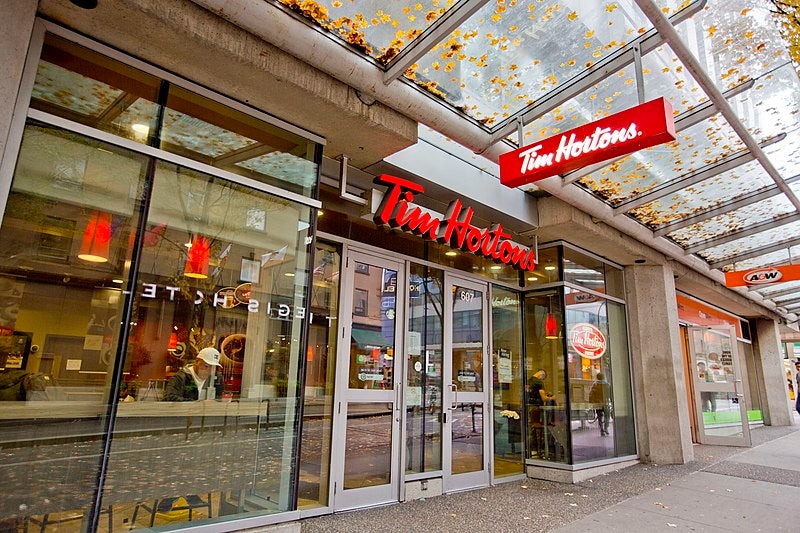 Canadian coffee chain Tim Hortons, part of Restaurant Brands International (RBI), plans to further bolster its presence in the UK market by opening its first restaurant in London, which will feature a drive-through.
The new restaurant will be located in Royale Leisure Park in west London, with a seating capacity of 100 guests.
It will offer breakfast, lunch and dinner as well as delivery options to its customers.
The exact date of the new restaurant's opening is yet to be confirmed by the coffee chain.
Tim Hortons UK chief commercial officer Kevin Hydes said: "It feels like now is the right time to make our move into the capital and Park Royal offers a great drive-through and dine-in location for our guests, with travellers able to come from across London to enjoy their Tim Hortons fix.
"We pride ourselves on our quality and value offering and know our versatile menu will be hugely popular with Londoners. This is just the start of our inception into London, and we cannot wait to share further details in the coming months."
The coffee chain forayed into the UK market in 2017, and it now operates 51 outlets across the country, with flagship restaurants located in Manchester, Birmingham, Belfast and Leicester.
In October 2020, Tim Hortons unveiled plans to increase its presence in the UK and capitalise on the increasing demand for drive-through dining.
The company decided to bolster its presence despite the challenges faced by the industry due to the Covid-19 pandemic.
Hydes added: "Despite challenging times for the sector, our model has continued to prove its success and we are confident now is the right time to open in the capital and announce our updated growth strategy."