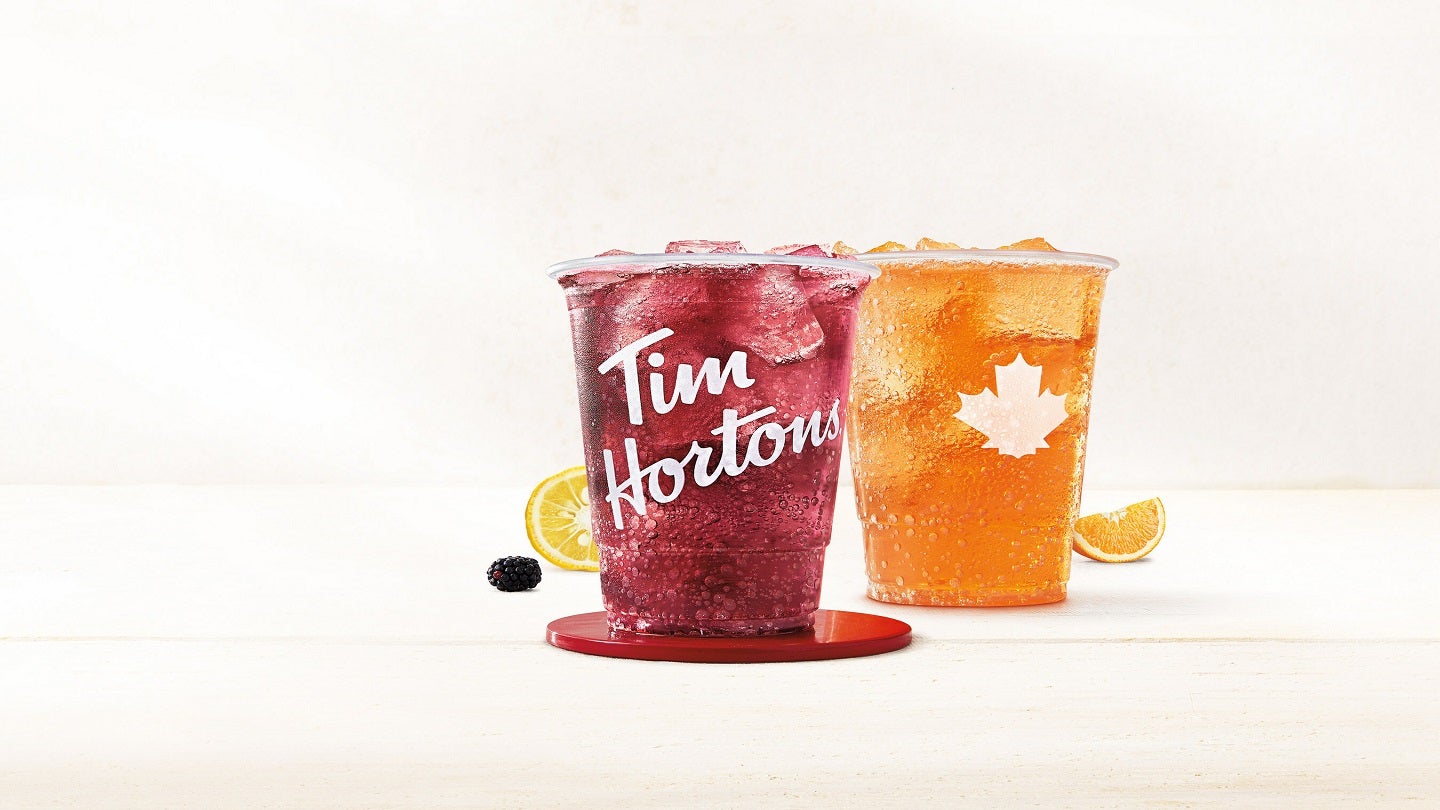 Canada-based coffeehouse and restaurant chain Tim Hortons has added new fruity drinks to its Quenchers cold beverage platform.
The new beverage line-up will be available in Blackberry Yuzu and Orange Ginger.
The newly launched fruity beverages will be available across all its restaurants in Canada.
Tim Hortons Beverage Innovation director Victoria Stewart said: "The lightly bubbly and fruity flavour of our Sparkling Quenchers is a brand new Tims beverage experience that is going to be a huge hit with our guests all spring and summer long.
"Refreshingly light with the perfect hint of sweetness, our Sparkling Quenchers will be a match made in heaven for Tims guests trying to beat the heat this summer."
The company noted that its new beverages are made using a blend of fruity flavours and sparkling water.
In addition to the two new cold beverages, Tim Hortons' line-up also includes Oreo Double Stuf Iced Capp, OREO Strawberry Creamy Chill, Caramel Toffee Cold Brew, Tims Strawberry Frozen Lemonade, Strawberry Watermelon or Peach Real Fruit Quenchers and Vanilla Iced Latte.
The restaurant company said that customers can purchase the new beverages by visiting a Tim Hortons restaurant or placing an order for delivery.
In December 2022, Tim Hortons unveiled plans to introduce new packaging in 2023 to reduce waste and eliminate single-use plastic across operation.
The restaurant will also roll out a new breakfast and lunch wrapper that reduces material usage by 75%.