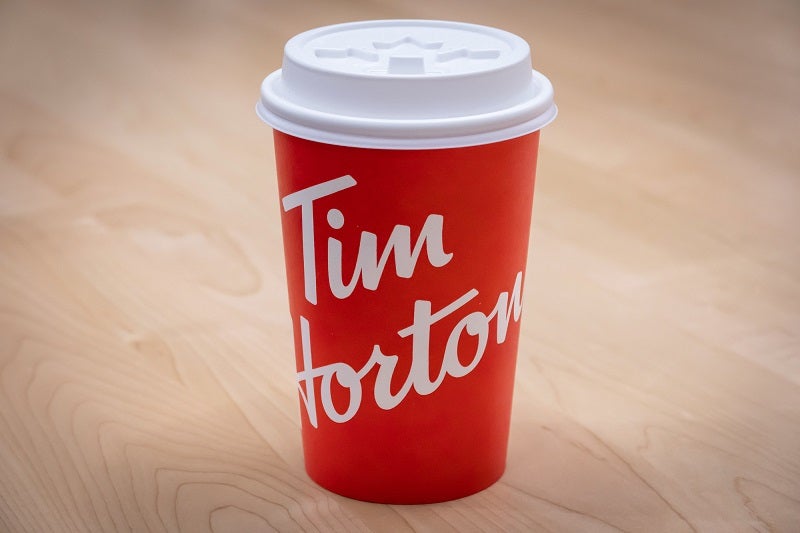 Canadian multinational fast-food restaurant chain Tim Hortons has announced the launch of new white hot beverage lids, at select restaurants across Canada, as part of Tims For Good, the restaurant company's sustainability platform.
As part of the sustainability initiative, Tim Hortons is changing the colour of its hot drink lids from brown to white, with the aim of improving the value of these materials to recyclers.
The move was made by the company after consultations with the industry about the future of recycling in Canada.
The restaurant chain explained that the white recyclable materials have better potential to be reused and repurposed into new products, and the move would help the company close the loop on recycling for more of its packaging.
Tim Hortons innovation and sustainability senior director Paul Yang said: "Tims For Good is about recognising that given our scale at Tim Hortons, every small thing we do or change we make has the potential to make a big impact.
"White lids are another step in our sustainability journey, and we're looking forward to testing plastic-free fibre lids with more guests this year."
The new white hot beverage lids are being rolled out across select Tim Hortons restaurants in Canada.
Tim Hortons said that it is also trialling a new plastic-free fibre lid and plans to expand these tests to more locations.
It also plans to launch another reusable and returnable packaging trial in Vancouver, where guests at participating restaurants will have the option of paying a deposit to receive reusable and returnable cups.
The project was first launched in Ontario last year.
Last March, Tim Hortons China secured investment through a further round of financing that was led by Sequoia Capital China and existing investor Tencent Holdings.