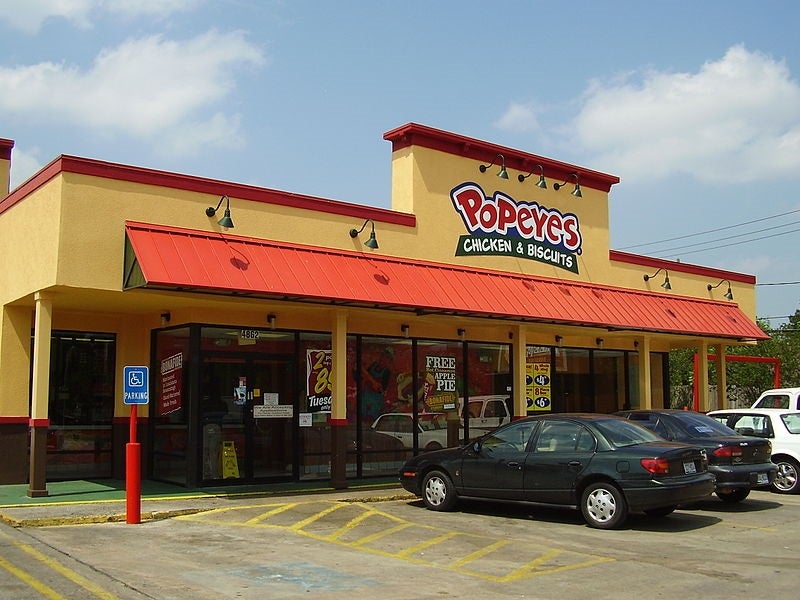 The board of TH International has approved an agreement for the company to develop Popeyes in mainland China and Macau.
The firm serves as the operator of Tim Hortons coffee shops in China (Tims China).
Under the all-share transaction, the company would acquire the exclusive rights for developing and sub-franchising the Popeyes brand in mainland China and Macau.
The Tims China team aims to extend the core identity and products of Popeyes in the region while localising flavours and experiences with a development system and proven digital platforms.
Both, Tim Hortons and Popeyes are owned by Restaurant Brands International (RBI), which is one of the biggest chicken quick-service restaurant (QSR) groups in the world with more than 3,900 locations globally.
Tims China CEO Yongchen Lu said: "We are thrilled to have the opportunity to welcome Popeyes®, a beloved global brand and proven winner, to the Tims China family.
"The two brands are a natural fit, with complementary product offerings and exceptional growth potential. Both brands will benefit from greater scale, a stronger financial model and synergies, including in the supply chain and new restaurant development.
"We cannot wait to serve all our guests, including our over 11 million loyalty members, a spicy chicken sandwich."
The approval will bring together the two global QSR brands and help create a powerhouse in the country.
Additionally, the deal is expected to deliver revenue, cost and development synergies, as well as expedite Tims China's growth with the addition of the Popeyes brand.
Completion of the deal is subject to definitive documents and customary closing conditions.