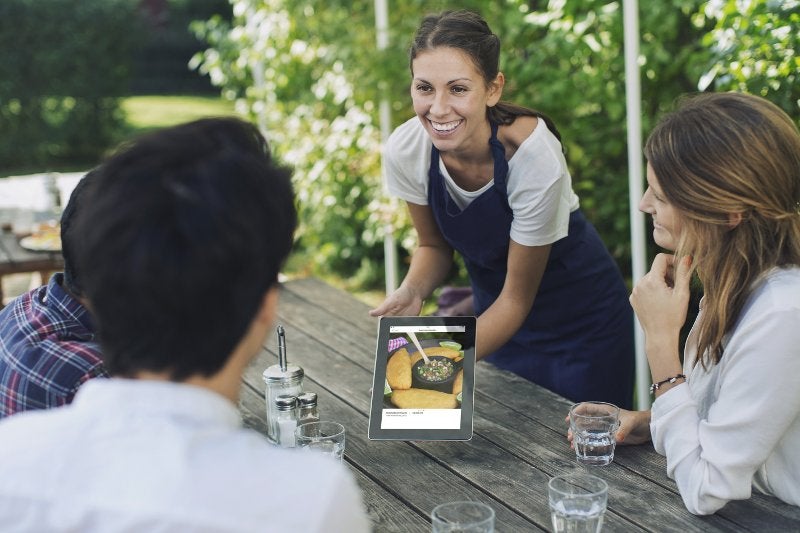 Canadian-based restaurant point-of-sale system TouchBistro has partnered with EVO Payments México to integrate iPad point-of-sale (POS) technology with the payment processing platform.
Restaurants can benefit from the integration as it will help them streamline operations and offer better service to diners.
The integrated solution will allow restaurants to access all the features of both platforms, as well as manage payments from their POS while offering security and accessibility to credit and debit cardholders.
Restaurants can communicate bills automatically from the POS to the payment processor, which will allow them to reduce time consumed by double entry and the errors resulting from manual entry.
The companies will introduce an integrated solution in the fourth quarter of this year.
TouchBistro founder and CEO Alex Barrotti said: "Our underlying philosophy at TouchBistro is to enable our restaurant customers to succeed. We provide an easy-to-use point-of-sale solution with a rich feature set that automates and modernises restaurant operations.
"We partner with banks, rather than compete with them, allowing banks to offer value-added services to their clients.
"We also partner with best of breed companies to deliver solutions that help restaurants provide a great guest experience and drive profitability. EVO Payments is one of those partners and shares our commitment to our customers' success."
"The integrated solution will allow restaurants to access all the features of both platforms."
TouchBistro is an iPad POS solution designed to allow restaurants to achieve operational efficiency and offer an enhanced dining experience to customers. It is currently being used by more than 16,000 restaurants in over 100 countries.
The solution allows restaurants to streamline and simplify all aspects, including order taking, payment processing, menu management, inventory management, staff scheduling and customer loyalty.
In June last year, the restaurant POS platform raised a Series D investment of C$72m, co-led by Omers Ventures and JPMorgan Chase.