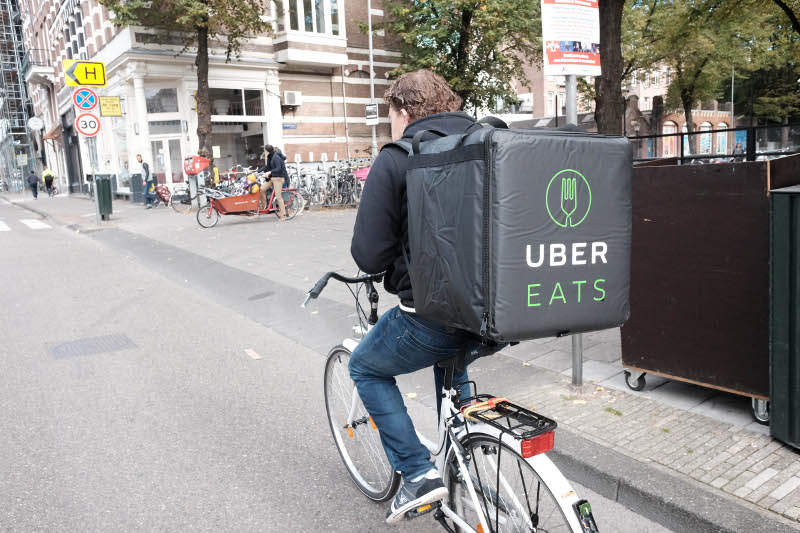 Meal ordering and delivery platform Uber Eats has partnered with Indian coffeehouse chain Cafe Coffee Day (CCD) to unveil its first virtual restaurant in the country.
This partnership will allow the meal delivery platform to compete against its rivals in India such as FoodPanda, Swiggy and Zomato.
Uber Eats is planning to introduce the first virtual restaurant in November through ten CCD cafes in Bengaluru followed by more than 1,700 outlets across the country.
As part of the partnership, the online delivery firm will offer data, analytics and insights on food and cuisines to CCD to create and launch new menu offerings based on customer preferences.
"We hope to provide our Indian restaurant partners greater growth opportunities."
Virtual restaurants are digital-only eateries which enable business owners to test and explore new culinary offerings.
Uber Technologies UberEverything vice-president Jason Droege was quoted by Press Trust of India as saying: "Using experience and lessons learnt in the virtual restaurant space from our global operations, we hope to provide our Indian restaurant partners greater growth opportunities.
"Our customers too will enjoy ordering and eating their favourite everyday meals at the tap of a button."
Droege also noted that the company has been working on virtual restaurants with other global establishments such as MIA Wings, Le Pita Bar and Co5.
Regarding the partnership, Cafe Coffee Day chief executive officer Venu Madhav told the news agency: "[The] idea is to create brands specially for Uber Eats, which would be different from cafe menu. We are just in the process of launching it."
Cafe Coffee Day will introduce its first brand by the first week of November. Several brands will then be launched as per the requirements, he added.
Earlier this month, there were media reports that Uber Eats is planning to introduce 400 'virtual restaurants' across the UK by the end of the year.