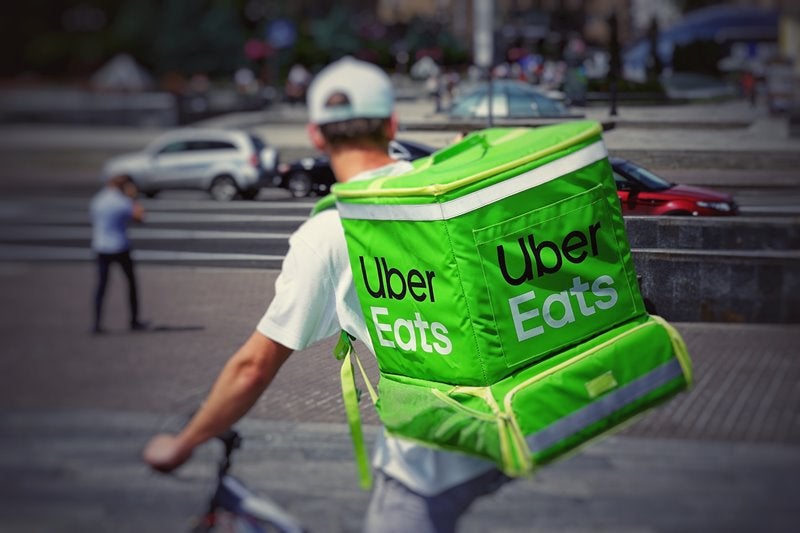 Online food ordering and delivery platform Uber Eats has said that it will amend its contracts with restaurants following an investigation by the Australian Competition & Consumer Commission (ACCC).
Under the contracts entered into with restaurants by Uber Eats in 2016, restaurants are responsible for the delivery of meal orders even if they have no control over the delivery process once the food leaves the restaurant.
The contract also gives the company the right to refund consumers and deduct the amount from the restaurant even if the problem with the meal is not the fault of the restaurant.
ACCC Chair Rod Sims said: "Following our investigation, Uber Eats has committed to changing its contract terms that we believe are unfair, because they make restaurants responsible and financially liable for elements outside of their control.
"We consider these terms to be unfair because they appear to cause a significant imbalance between restaurants and Uber Eats; the terms were not reasonably necessary to protect Uber Eats and could cause detriment to restaurants."
The company said that the amended contract terms would make restaurants responsible for matters within their control, including incorrect food items or incorrect and missing orders.
Under the new terms, restaurants will also be able to dispute responsibility for any refunds, and the company will consider these disputes.
Sims said: "We will continue to monitor Uber Eats' conduct to ensure restaurants are not unfairly held responsible for matters outside of their control and Uber Eats does not hold anyone else responsible for parts of the service it controls."
The ACCC also investigated a reportedly misleading contract clause that referred to the online food ordering and delivery platform not providing logistics services. The company has also agreed to amend this clause.
The regulatory body said that the company does have a role in determining the drivers, their payments, and in providing facilities such as the consumer's address, map services and GPS tracking to help the driver in delivering meals.
Sims said: "We welcome Uber Eats agreeing to remove the statement in its contracts saying it does not provide logistics services, because clearly, in our view they do."
Uber Eats said that it would begin implementing the changes shortly and complete them by December 2019.