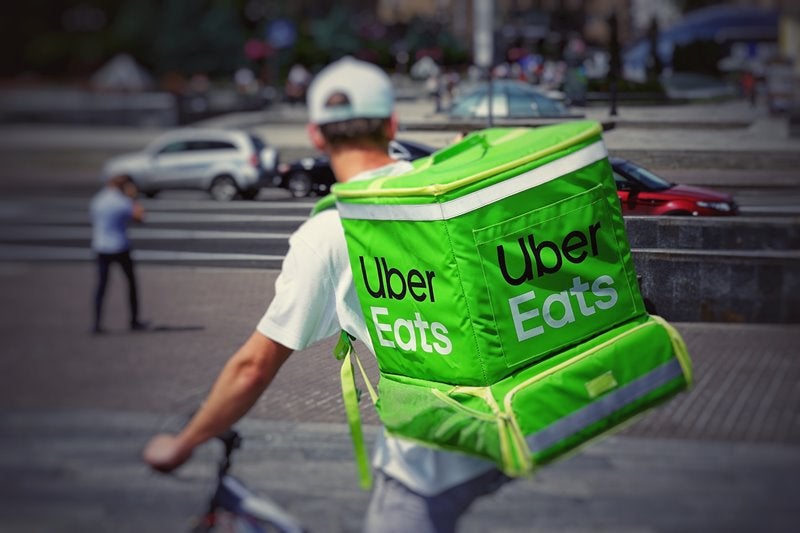 US-based food delivery platform Uber Eats has decided to add an in-app donate button that allows customers to contribute to the restaurants affected by the ongoing coronavirus pandemic.
The company will also match every contribution dollar-for-dollar up to $3m going to the Restaurant Employee Relief Fund, with an additional $2m donation also going to the fund.
The relief fund is also offering $500 grants to eligible restaurant workers, including couriers, working on delivery apps such as Uber Eats, who have been financially affected by the ongoing crisis.
The educational fund of the 100-year-old National Restaurant Association is managing the fund.
Uber said that all donations will go directly to the restaurant.
An Uber Eats partner Paul Barker said: "The restaurant industry is being decimated by this virus and it is going to take people helping people to get through it.
"As business owners, my wife and I are focused on helping our staff put food on their tables. Efforts like Uber Eats' and Guy Fieri's with the Restaurant Employee Relief Fund are rising to the occasion, helping people to help the people in their communities when they need it most."
Following a trial period in New York City, the company intends to expand the feature across the US next week and into other countries soon after.
The new feature builds upon the commitments made by the company to their restaurant partners in the US last month, with a focus on increasing demand for independent restaurants and making cash flow more reliable.
The company added that restaurants, working to provide delivery orders during the Covid-19 pandemic, have also signed up for Uber Eats for as high as ten times their previous rates.