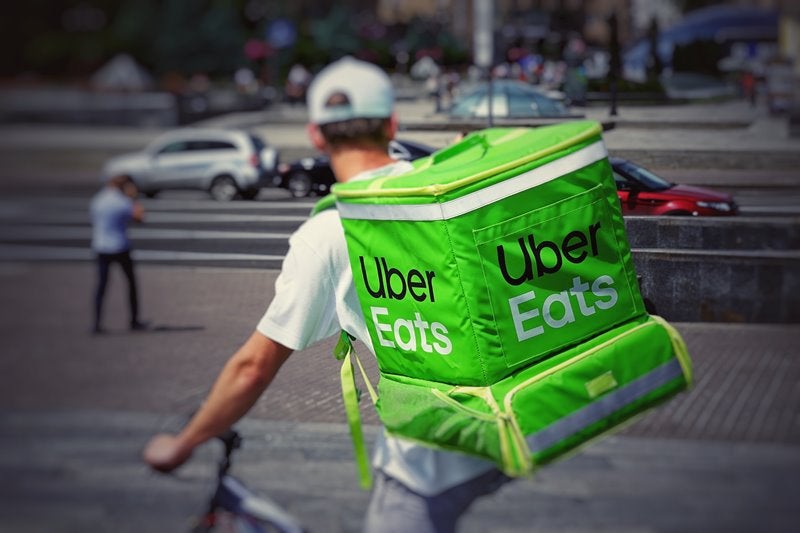 Uber Eats, the food delivery business of ride-hailing company Uber, is set to exit eight smaller markets.
The company will cease its operations in Ukraine, Czech Republic, Romania, Egypt, Saudi Arabia, Honduras and Uruguay by 4 June.
In the UAE, the company will discontinue its app and transfer its operations to Careem, a wholly owned subsidiary the company is operating in the Middle East.
The company has made the decision to focus on the markets, where it has a stronger footprint.
An Uber spokesperson said: "This continues our strategy of focusing our energy and resources on our top Eats markets around the world."
The decision is expected to impact 50 full-time jobs.
Earlier this year, Zomato signed an agreement to acquire Uber Eats' business in India.
Meanwhile, Dunkin' in the US has partnered with the company to expand delivery options. With the move, Dunkin' delivery will be available at more than 1,700 restaurants.
Overall, over 4,000 locations across the country will offer the service by the end of this month.
Currently, the service is available at select stores across eight US states.
Dunkin' US New Business, Delivery and Catering director Brandy Blackwell said: "We are excited to partner with Uber Eats to give even more guests a convenient way to enjoy their favourite Dunkin' food and beverages, whenever and however they want them, even when staying at home.
"We understand that many of our guests are missing their daily Dunkin' routine and we want them to know we have got their backs by continuing to expand our Dunkin' delivery footprint with Uber Eats in the coming weeks."