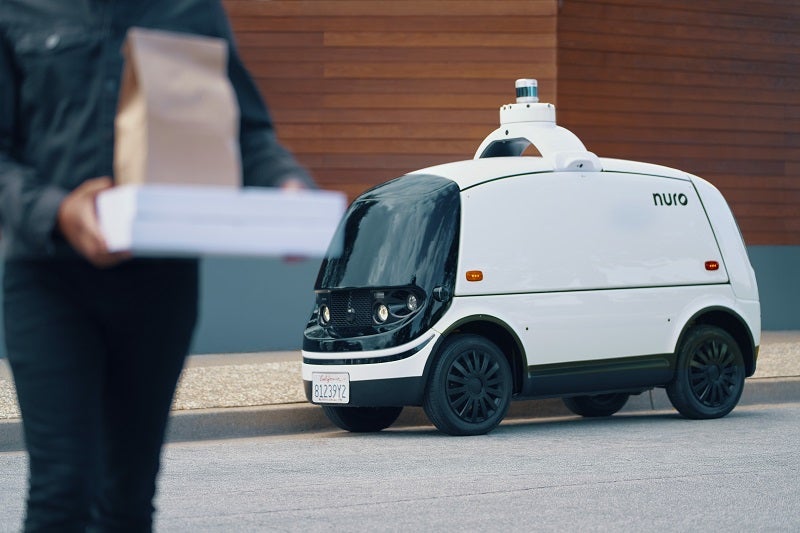 Uber Technologies has announced a ten-year partnership with autonomous vehicle company Nuro for food deliveries in the US.
Under the new partnership, customers using Uber Eats will receive their orders through Nuro's zero-occupant autonomous delivery vehicles.
Starting in the autumn, specifically from 22 September to 22 December, food delivery services will commence in Houston, Texas, and Mountain View, California.
Going forward, the two companies plan to expand the service to the greater Bay Area.
Uber Autonomous Mobility and Delivery Global head Noah Zych said: "Nuro and Uber share a vision in which technology can make everyday life just a little bit easier.
"Nuro's distinctive autonomous vehicles are a great match for the Uber platform, and this partnership will bring a compelling combination of innovation alongside the convenience, affordability and reliability our customers and merchants have come to expect."
Along with meal deliveries, Nuro's autonomous electric vehicles will also be used for the delivery of goods.
Uber said that its partnership with Nuro is part of its expansion efforts towards autonomous mobility and delivery.
The move also aims to support local businesses and boost local commerce.
Nuro Partnerships head Cosimo Leipold said: "Our partnership with Uber underscores Nuro's track record of partnering with the world's leading brands to make autonomous delivery a seamless experience.
"With our unique autonomous delivery vehicles and Uber's phenomenal scale and reach, we can expand food delivery options from your favourite local mom-and-pop restaurants all the way to nationwide chains."
In May, Uber Eats started a pilot of autonomous food delivery services across the two California cities of Santa Monica and West Hollywood.