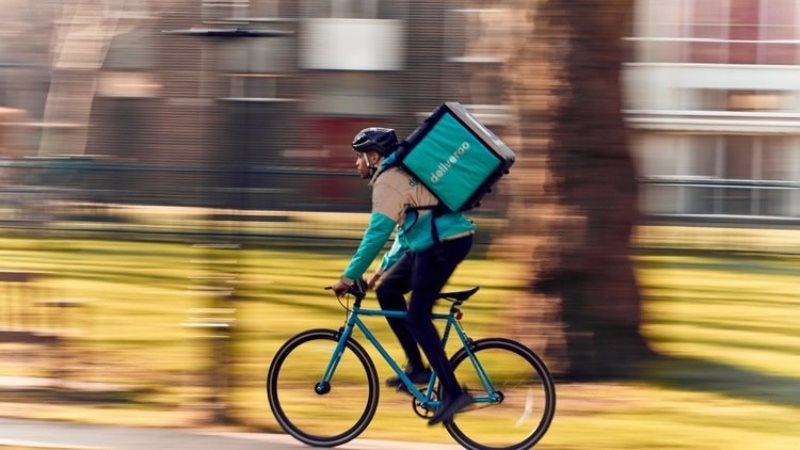 The Competition and Markets Authority (CMA) has launched a probe into the proposed acquisition of a minority stake in UK-based food delivery firm Deliveroo by Amazon.com NV Investment Holdings.
Through an initial enforcement order, the CMA has sought to look into a potential breach of competition rules. It has asked the companies to stop their integration efforts.
The deal was announced in May, during which Deliveroo raised $575m in a Series G preferred shared funding with Amazon as the largest investor.
Other investors who participated in the funding round include T Rowe Price, Fidelity Management and Research, and Greenoaks.
As part of the funding round, Amazon acquired a minority stake in the food delivery business, reported The Guardian.
In its initial enforcement order, the CMA said: "It has reasonable grounds for suspecting that it is or may be the case that Amazon.com (Amazon) and Roofoods, trading as Deliveroo, have ceased to be distinct; and/or that arrangements are in progress or in contemplation which, if carried into effect, will result in Amazon and Deliveroo ceasing to be distinct."
Other leading firms in the food delivery market include Just Eat, Delivery Hero and Takeaway.com.
Last December, Amazon Restaurants UK closed its business two years after its entry into the market.
With the CMA probe, both companies will be required to maintain their current level of service in the country, as well as not make any changes to big contracts or senior management without prior notice.
A Deliveroo spokesman was quoted by the publication as saying: "Deliveroo and Amazon have been working closely with regulators to obtain regulatory approvals.
"There are a number of major companies within the restaurant food delivery sector and this investment will enable Deliveroo to expand, innovate and, we believe, will enhance competition.
"This investment will help create jobs, help restaurants to grow their businesses and will improve choice for consumers."