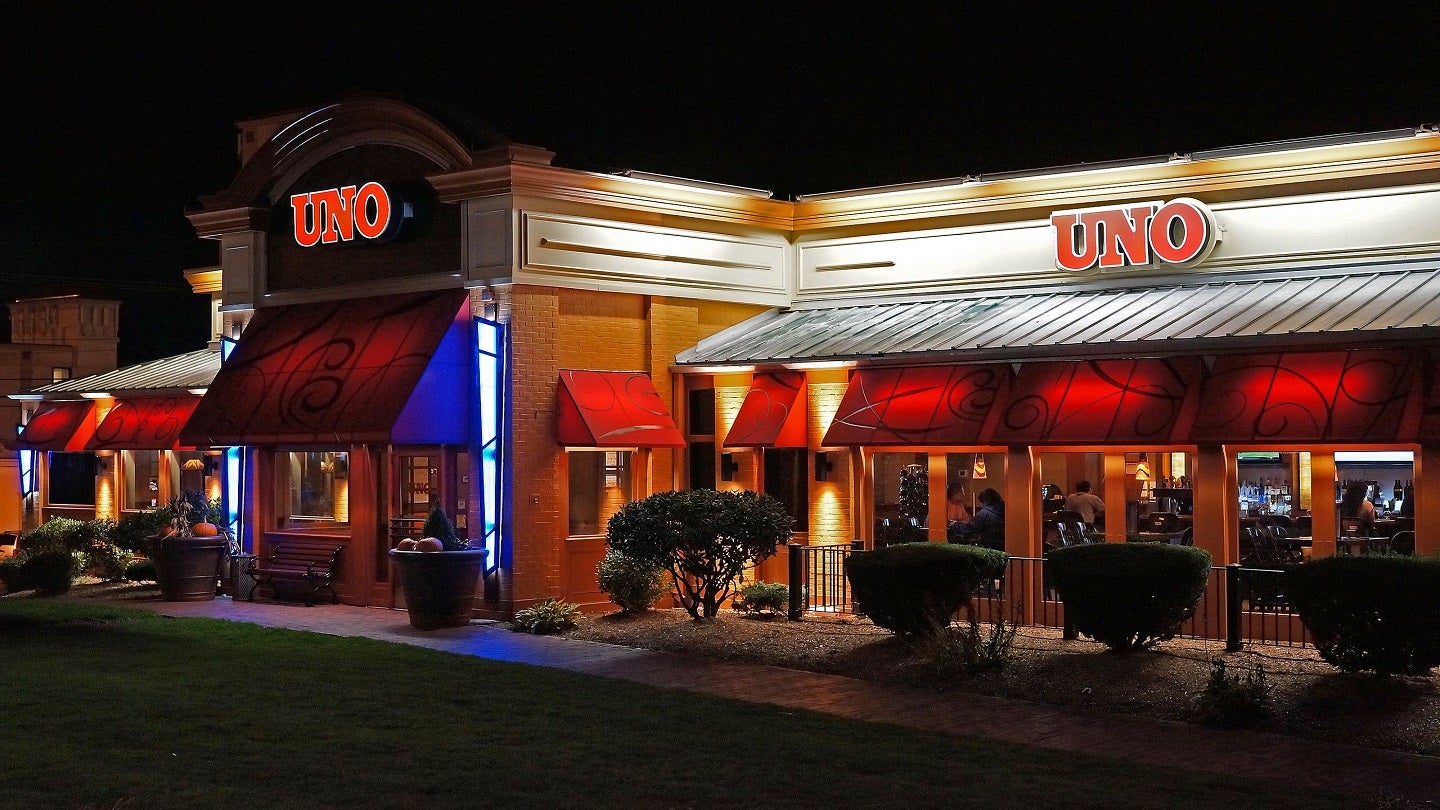 US-based pizzeria restaurant chain Uno Pizzeria & Grill (Unos) has selected Oracle's MICROS Simphony Cloud point-of-sale (POS) technology to improve operations and grow its business.
By incorporating Oracle's new technology, Unos has gained data insights, which will help it further improve efficiency in its current operations and expand its corporate and franchise full-service restaurant locations.
Oracle Food and Beverage senior vice-president and general manager Simon de Montfort Walker said: "With MICROS Simphony, Unos has a digital transaction platform that can scale and adjust with them as they expand and deliver new concepts to market.
"And since all of the implementations run on the cloud in a common data environment, the company can easily review the performance of each location on a centralised dashboard, down to an individual menu item.
"This is invaluable to understanding what is working and being able to make fast, data-based decisions to better serve their customers, employees, and the bottom line."
The technology also allowed the restaurant chain to roll out smaller restaurant floorplans within the pizzeria chain to enhance its customer base and increase revenue.
Unos is known for its Chicago-style deep-dish pizza and intends to expand its footprint into new markets with restaurant concepts equipped with Oracle's technology.
Using MICROS Simphony's open application programming interface (API) and partner integrations, Unos stated that it was able to streamline its front and back-of-house operations with the inclusion of third-party applications into the system.
The restaurant company also noted that the technology also helped in increasing its sales by streamlining the third-party order fulfilment process across delivery channels.
Uno Pizzeria & Grill information technology senior vice-president Regina Jerome said: "We needed to become more agile as we continue to add new full-service restaurants to our portfolio, roll out smaller stores with a simplified menu, and integrate our kitchens into hotel locations.
"To achieve our goals, we needed a true enterprise solution that could accommodate our needs. In MICROS Simphony we found a modern digital transaction platform that offers real-time comprehensive business analytics that help us run our business better."
Uno Restaurant Holdings is headquartered in Boston, Massachusetts and consists of approximately 80 company-owned and franchised UNO Pizzeria and Grill and Pizzeria Uno restaurants located in 18 US states, the District of Columbia, Saudi Arabia, and India.