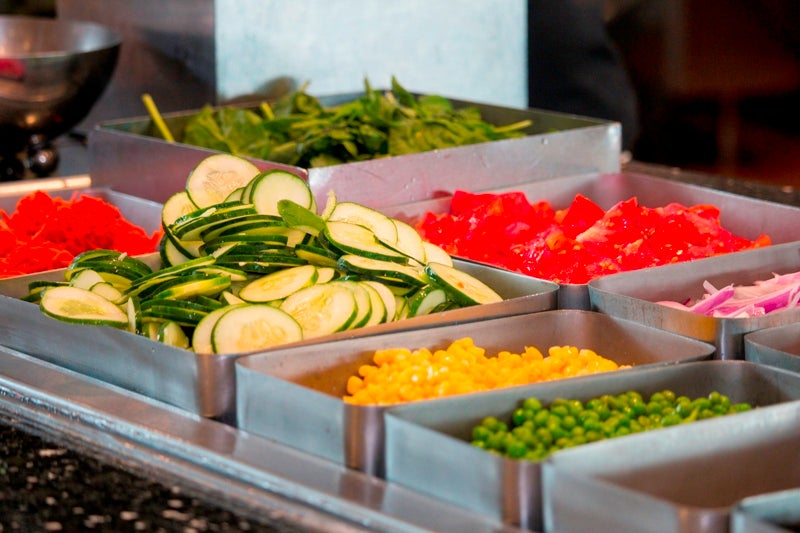 A survey by the American Heart Association and US-based foodservice company Aramark has revealed that 56% of employed Americans struggle to eat a healthy lunch during work hours.
According to the survey, more than three-quarters of workers said that they are likely to make healthier decisions at other times of the day in case they eat healthy at lunch.
The Harris Poll conducted the survey online on behalf of the American Heart Association and Aramark, as part of their 'Healthy for Life 20 By 20' initiative, among 1,062 employed US adults aged 18 or older. Of these, 907 said they typically eat lunch during work hours.
The survey found that nine in ten employees are keen on improving the healthfulness of their typical workday lunch with employees under 40 more likely to be interested compared to employees aged 40 and over.
Around 82% of employees said that having healthy food options at work is important and more than 68% value the help from the employer in becoming healthier.
As well as this 79% of employees whose workplace has a cafeteria, food service or vending machines will opt to get there lunch from there.
Nearly 86% prepare work lunches at home some of the time, with 91% of women doing this and 82% of men choosing to meal prep for their lunch.
The survey also found that employees under 40 are more likely to be hit by an unhealthy lunch at least a little bit by cost and choices of their peers or co-workers than employees aged 40 and over.
Around 35% say that their lunch is less healthy on a stressful day at work, with 40% women saying this and 32% of men.
The survey said that 43% of employees who eat lunch during work hour say limited availability of healthy foods as having an impact on eating an unhealthy lunch, of which 60% say convenience and 54% taste preference as having an impact on choosing an unhealthy lunch.