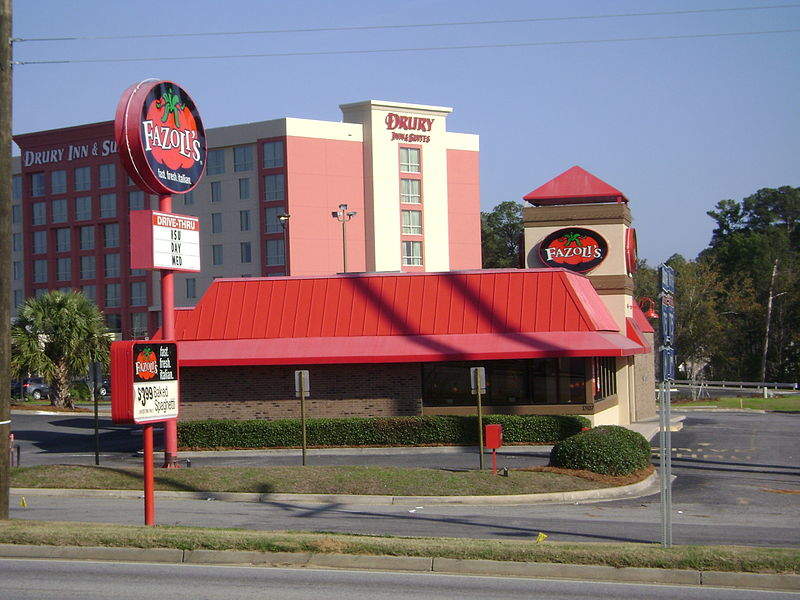 US' Italian quick service restaurant (QSR) chain Fazoli's has opened a new franchised location in Plant City, Florida, marking the brand's second restaurant in the region.
Slated to officially open today, the Plant City restaurant will offer Fazoli's recently refined menu, with enhanced flavour and menu options.
The refined menu uses premium ingredients and includes offerings such as Spicy Penne with Chicken or Sausage, Brownie Gelato Sundae and tableside grated Parmesan.
Owned and operated by franchisees Terri Suttle and Livingston Chatman of S.C.S. Hospitality Group, a hospitality asset management firm, the new location features Wi-Fi bars and communal dining tables and a drive-thru.
Terri Suttle said: "From a business perspective, Fazoli's has had a successful reputation that could not go unrecognised. As an established brand, their uncanny method of delivering tasty Italian food with fresh ingredients made it clear this was an excellent investment for us."
Fazoli's servings include pasta entrees, Submarinos sandwiches, salads and pizza.
Livingston Chatman said: "We are excited to introduce this fresh restaurant concept to the greater Tampa Bay area and offer up an Italian dining experience like never before.
"We see a tremendous demand for quick service Italian at a great value in the Tampa Bay market and are confident that bringing a Fazoli's to the community will prove to be wildly popular with residents."
The brand operates nearly 220 restaurants in 27 states and is planning for expansion in new markets across the US.