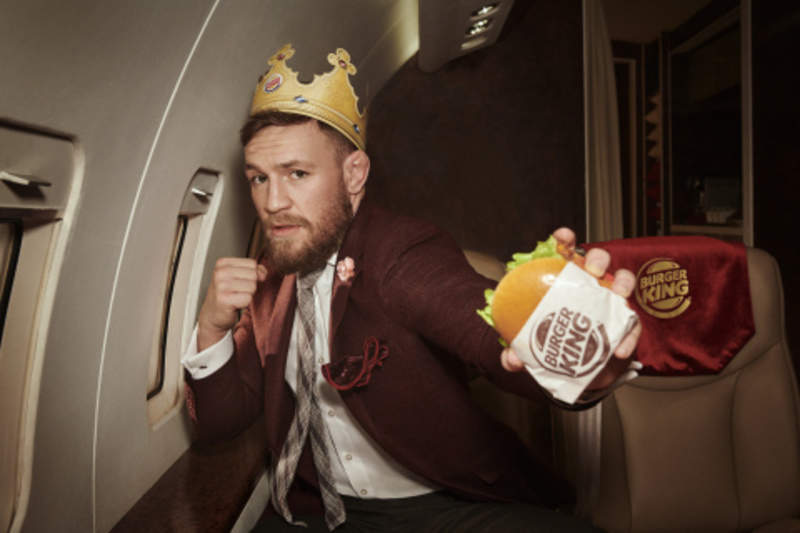 American fast food hamburger chain Burger King Restaurants has launched a spicy crispy chicken sandwich.
The new sandwich contains 100% white meat chicken filet blended with lettuce, tomato, mayo and coated with "bold" spicy flavours.
The new item follows the launch of Burger King's less hot version of its crispy chicken sandwich, which was added as a permanent menu item in March 2016.
Burger King has teamed up with Ultimate Fighting Championship (UFC) lightweight champion Conor McGregor, who appears in a new commercial advertisement to promote the new spicy sandwich.
McGregor, also a world champion fighter, said: "All this chicken and King talk swirling around out there's got me really fired up.
"Fired up to try the new Spicy Crispy Chicken Sandwich at Burger King Restaurants."
Customers can try the new spicy crispy chicken sandwich at participating Burger King restaurants across the nation.
The Burger King brand, which was founded in 1954 and owned by Restaurant Brands International, operates more than 15,000 locations in nearly 100 countries and US territories.
With more than $27bn in system-wide sales, Restaurant Brands International is a quick service restaurant company that operates more than 23,000 restaurants in over 100 countries and US territories.
In January this year, Burger King Europe and the newly-formed BKNL signed a master franchise agreement to expand the brand's footprint in the Netherlands and presence in Europe.
Approximately 60 Burger King locations are currently operating in the Netherlands.