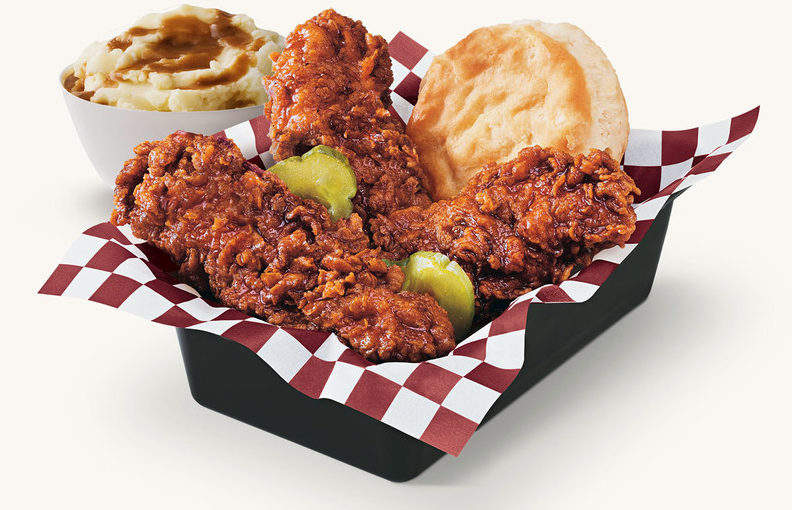 American fast food restaurant chain KFC has launched a southern-inspired flavour, Smoky Mountain BBQ fried chicken.
The new BBQ sauce is a blend of flavours from Memphis and the Carolinas.
KFC US CMO Andrea Zahumensky said: "Our new Smoky Mountain BBQ chicken blends the best flavours from the BBQ belt for a sweet, smoky flavour that everyone can agree on.
"And unlike most BBQ, it's crispy. The combination of KFC's sweet and smoky BBQ sauce, combined with our Extra Crispy Chicken, creates an unexpected experience."
Available from 29 January in participating US restaurants, the individual Smoky Mountain BBQ basket meals include three Extra Crispy Tenders or two pieces of Extra Crispy Chicken, an individual mashed potatoes and gravy and a biscuit.
Smoky Mountain BBQ is an addition to KFC's Taste of the South menu line up, which includes spicy and smoky Nashville Hot Fried Chicken and sweet and tangy Georgia Gold honey mustard BBQ.
The southern-inspired offering blends a dash of vinegar for the North Carolinians, sweet flavour for the Kansas City customers and crisp offering for the diners in Memphis.
A subsidiary of Yum! Brands, KFC offers Original Recipe, Extra Crispy, Kentucky Grilled Chicken, Extra Crispy Tenders, Hot Wings, Go Cups, KFC Famous Bowls, Pot Pies, handmade chicken sandwiches, biscuits and home-style side items.
The restaurant chain has more than 21,000 outlets in nearly 130 countries and territories globally.