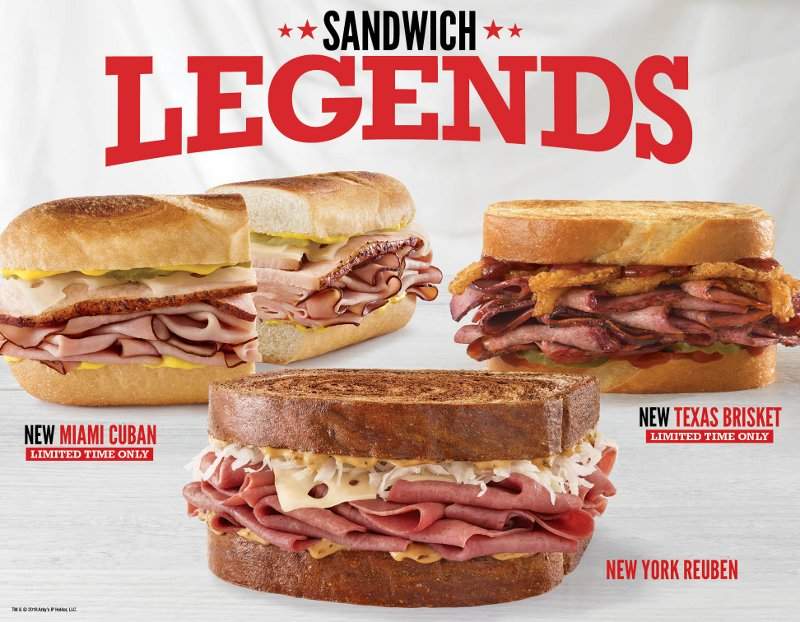 American quick service fast food sandwich restaurant chain Arby's has introduced new Sandwich Legends to its menu.
Available in three flavours at Arby's restaurants nationwide, the new Sandwich Legends include the Miami Cuban, Texas Brisket and the New York Reuben.
Arby's chief marketing officer Jim Taylor said: "What makes these sandwiches legendary and beloved across the country is how they are part of the culture and pride in the cities and regions where they were created.
"Our goal in bringing Sandwich Legends to the menu is to give guests a convenient destination to enjoy some of the most famous sandwiches in America, prepared in a way that pays homage to the classics."
The Miami Cuban features sliced pork loin and pit-smoked ham topped with melted Swiss cheese, dill pickles and yellow mustard on a toasted sub roll.
Arby's Texas Brisket Sandwich contains a 13-hour hickory-smoked brisket with Texas-style BBQ sauce, crispy onion strings and dill pickles on Texas toast.
The New York Reuben features corned beef, Swiss cheese, sauerkraut and Thousand Island dressing on toasted marble rye bread.
In a separate development, Arby's Restaurant Group (ARG) has purchased 40 restaurants from franchisees Dan Soules and Mark Dunn of Grant Avenue Development.
With the acquisition of the restaurants located in New York, Pennsylvania, and Virginia, ARG operates more than 1,100 company-owned restaurants in the US.
Founded in 1964, Inspire Brands family of restaurants brand Arby's operates more than 3,400 restaurants in seven countries.