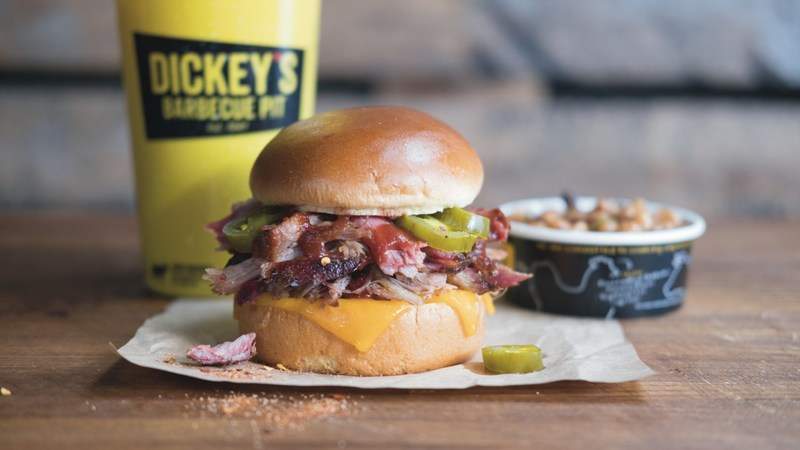 American restaurant chain Dickey's Barbecue Pit has rolled out a new sandwich, called the JalapeñoCheddarSpicyPulledPorkSandwich.
According to the company, the new sandwich is intended for customers who would love a spicy twist to their Pulled Pork.
The sandwich contains Dickey's slow-smoked Pulled Pork and spicy barbecue sauce with savoury cheddar cheese and jalapeños.
To be available in Dickey's Barbecue Pit locations nationwide beginning 1 through 28 March, the JalapeñoCheddarSpicyPulledPorkSandwich can be purchased as a single sandwich or as a combo meal.
Dickey's Barbecue Restaurants chief marketing officer Tony McMaster said: "At Dickey's Barbecue Pit we enjoy creating new ways to serve our tried and true, Texas-style barbecue.
"Our JalapeñoCheddarSpicyPulledPorkSandwich caters to those who love Dickey's traditional sandwiches as well as those that are looking to spice up their classic barbecue meal."
Currently, the Dallas-based family-run barbecue franchise is testing a new delivery service, straight from the store, in Minneapolis and Colorado Springs, US, before incorporating it systemwide.
Using Dickey's new delivery option, guests can place any size order ranging from a single meal at lunch to a dinner for the whole family.
In a separate development, the first Dickey's Barbecue Pit in Compton, California, was opened last week.
Founded in 1941 by Travis Dickey, the fast-casual concept has expanded to more than 550 locations in 45 states.