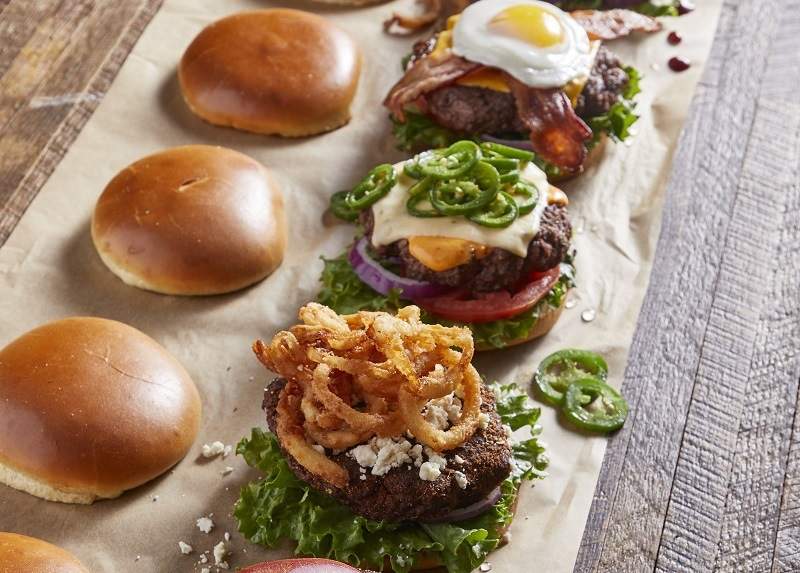 US-based sports pub Tilted Kilt Pub & Eatery is set to expand its menu with the launch of new hamburger line available across all locations.
The hamburger line includes wicked Boston burger, chili cheeseburger, jalapeño pepper jack, the pub double and holy guacamole.
Wicked Boston burger features Samuel Adams Boston lager onion relish and fry sauce, maple pepper bacon, American cheese, lettuce, tomato and red onion.
Chili cheeseburger is made using hearty beef chili, melted cheddar jack cheese and panko crusted onion ring as topping.
Jalapeño pepper jack features grilled jalapeño, pepper jack cheese, lettuce, tomato, red onion and Kilt Burner mayo.
The pub double is made using two quarter pound patties, two slices of American cheese, Samuel Adams Boston lager fry sauce, lettuce, tomato and red onion.
Holy Guacamole is a blend of pepper jack cheese, along with guacamole, lettuce, tomato and red onion as toppings.
Tilted Kilt president Ron Lynch said: "We know today's diner likes to have the option about where they eat and what they eat, so we wanted to ensure our guests have carryout options and access to variety of mouth-watering dishes.
'Our goal is to meet the growing demand of both families and businesses looking to simplify needs by offering affordable, yet delicious options the entire guest list will enjoy."
Additionally, the company is launching other menu items including fried chicken, chicken parmesan, turkey reuben and ma! the meatloaf with dine-in and carry out options.
Tilted Kilt currently operates more than 47 locations across the country and Canada.