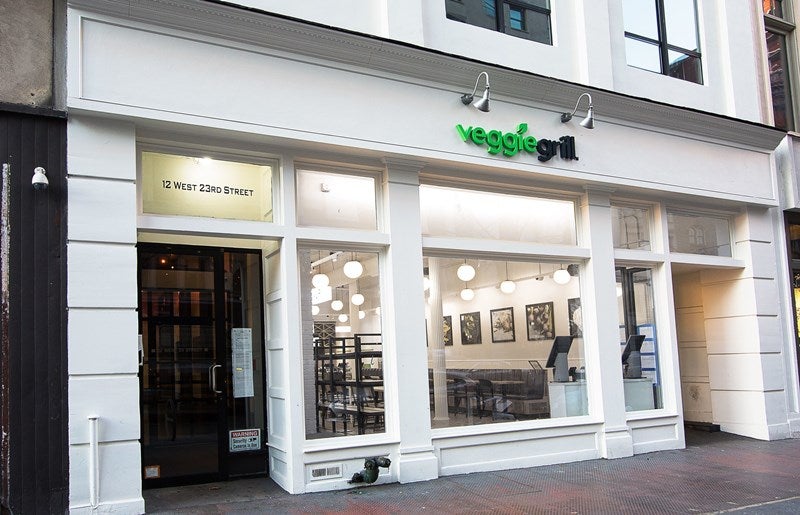 US fast-casual vegan restaurant chain Veggie Grill has expanded its presence in east coast market with the opening of its first outlet in New York City.
Located at 12 W 23rd St in the Flatiron District, the new restaurant marks the 37th location for the company in the US.
It offers a range of plant-based menu choices such as burgers, sandwiches, tacos, entrée salads, bowls and more.
In addition to the restaurant's seasonal menu that changes four times per year, Veggie Grill offers Beyond Burger, Santa Fe Crispy Chickin' sandwich, Rustic Farm Bowl and the Mediterranean Supergreens Salad.
Veggie Grill CEO Steve Heeley said: "We are thrilled to bring 100% plant-based handcrafted food to New Yorkers that share our belief around making food matter more. We can't wait to share our chef-inspired dishes with this great city as we continue our east coast expansion delivering affordable and delicious plant-based meals to conscious consumers."
This 2,000ft² vegan restaurant features a variety of seating arrangement including solo, communal, and intimate tables to connect guests.
Furthermore, Veggie Grill offers online ordering, delivery, and catering for pickup via Veggie Grill Rewards app, and in-store kiosks to its consumers.
Guests can also place their orders through in-store kiosks.
To celebrate its New York location opening, Veggie Grill donated all profits from the opening day to nonprofit organisation, GrowNYC.
Established in 2006, Veggie Grill currently operates 37 locations in California, Oregon, Washington, Illinois, Massachusetts and New York.
In March this year, foodservice and facilities management company Sodexo partnered with Veggie Grill to offer a plant-based menu at university campuses.