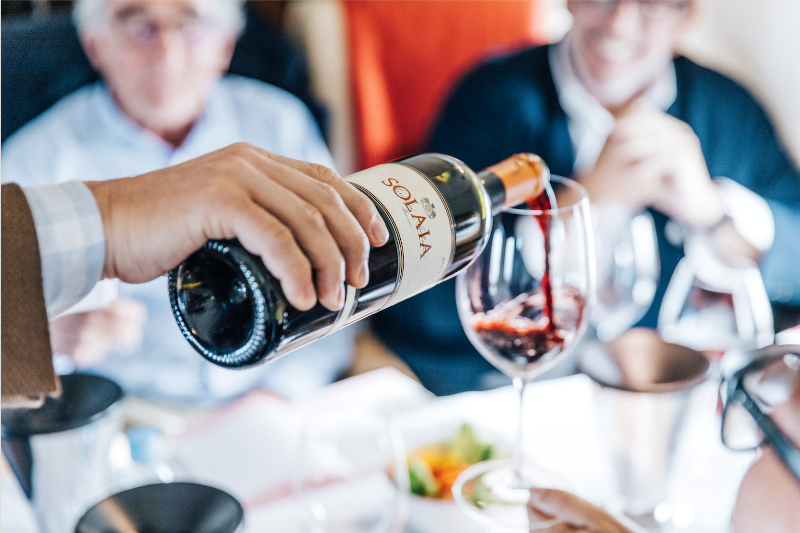 Aviation company VistaJet has unveiled its VistaJet Wine Program to enhance wine offerings on aircraft and at worldwide destinations.
For the programme, the airline worked with global wine experts, including Marchesi Antinori, Rothschild, Ca' del Bosco and Artemis Domaines to sample, taste and compare different wines sourced from all over the globe.
The experts tested wine samples on the ground, in the air, in a pressurised cabin to identify how they taste and smell.
VistaJet used the test results from the wine flights and from exclusive vineyards including Clos de Tart and Château Smith Haut Lafitte to develop the programme.
VistaJet founder and chairman Thomas Flohr said: "Enjoying a glass of wine while in flight should be the same as a glass of wine in a restaurant. But nobody has ever managed to offer this on a global scale.
"Enjoying a glass of wine while in flight should be the same as a glass of wine in a restaurant."
"So, to provide the consistency of service and quality to our Members, we have created the first global programme that will ensure our guests enjoy the best possible wine in the sky whilst catering to all their needs when it comes to tasting, collecting, discovering and developing a deeper knowledge of wine, anytime, anywhere."
As part of the programme, the airline developed a book, The Wine in the Sky Questionnaire, featuring considered suggestions for tasting, serving and transporting wine on travels globally.
The book is currently available for pre-order on Assouline.com and will be offered in stores starting mid-December.
In addition, the company will offer a range of wine selections such as Ruinart Champagnes, Château Pape Clément, Pessac Léognan, Gaja and Rossj Bass Chardonnay to its passengers sourced from various vineyards globally.
The airline is also offering a chance to explore 12 selected wines each year to its VistaJet Wine Club members, as well as taste two new bottles every month from a range of producers and grapes around the world.