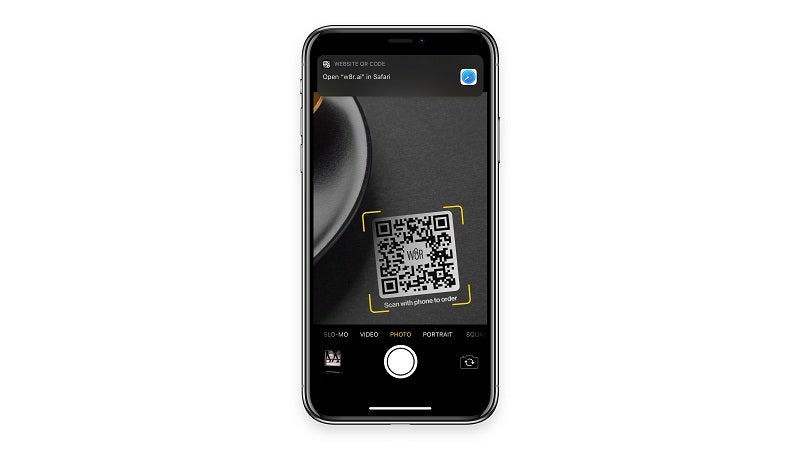 A newly launched artificial intelligence (AI)-powered digital waiter and menu service W8R.ai is set to help restaurants, cafes and bars to safely reopen as lockdown restrictions are getting lifted.
The service does not require any physical menus and will allow customers to order food and drinks directly to their table from their phone.
Customers can simply scan a QR code on their table, using their phone camera for a digital menu.
From the menu, they can browse and tap to order. Each unique QR code will allow identification of the table number and the order is sent immediately to the kitchen or bar for service.
w8r founder Craig Holt said: "If you want a round of drinks at a bar or to order your meal in a restaurant, just tap and your order is instantly sent where it needs to be. You no longer need to wait to catch the eye of a waiter or stand to queue."
"By removing physical menus and reducing the amount of physical staff-to-customer interaction, w8r helps keep customers and staff safe and increasing confidence in the re-opening initiative."
An AI-powered chatbot integrated with each venue's digital menu can guide, give advice and also make recommendations on food and drink choices.
Furthermore, the service enables customers to exchange messages with the restaurant staff or request someone to come over in person.
Restaurants will be able to improve the digital menu journey of their customers with dish specific reviews and provenance information, wine suggestions, chef's video or notes through augmented reality before ordering.
w8r also expects strong demand for its service in pubs and bars and 'order at counter' food establishments.
Businesses in the UK and the US will be the first to use the service. A basic 'QR code to existing online menu' service will be offered for free with immediate effect to help support the industry.