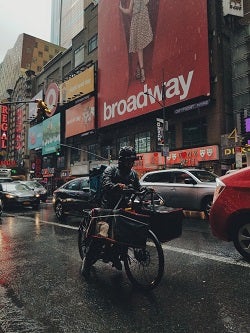 Waitr, an on-demand food ordering and delivery company, has announced a partnership agreement with PDQ restaurants.
Under the partnership agreement, Waitr, along with Bite Squad, will start offering food delivery from PDQ restaurants in some select Florida, US, markets. Waitr completed the acquisition of online food delivery service provider Bite Squad for $321.3m in January 2019.
Founded in 2011, PDQ has 58 locations in Florida, New Jersey, New York, North Carolina and South Carolina.
Waitr also recently integrated with many other top delivery management and optimisation platforms in the US to increase order accuracy, efficiency, reach and revenue to its restaurant partners.
Waitr CEO and chairman Carl Grimstad said: "PDQ shares our values at Waitr; they understand how important it is to give back to the communities that support them.
"It's this philosophy, not to mention PDQ being one of the top restaurant chains in Florida, that makes this such an exciting, symbiotic business relationship."
The company operates an online ordering technology platform and provides delivery, takeaway and dine-in options.
Along with Bite Squad, Waitr operates in small and medium-sized markets in more than 700 cities in the US.
In a separate development, the restaurant commerce platform (RCP) GoTab has integrated with inKind to offer innovative and seamless solutions for customers.
Through this integration, restaurants can use inKind's House Accounts, which offer gift vouchers for food and beverage credit, while processing payments through GoTab's restaurant commerce platform.
This allows customers to easily redeem inKind food and beverage credit at restaurants that use GoTab's platform.
GoTab CEO Tim McLaughlin said: "We're thrilled to partner with inKind and offer more innovative and seamless solutions for our operators to save money and further invest in their businesses, especially during these challenging times.
"The entire inKind team is really tuned into what restaurateurs need, particularly right now, and we couldn't pass up the opportunity to integrate with such a thoughtful and hospitality-driven partner."