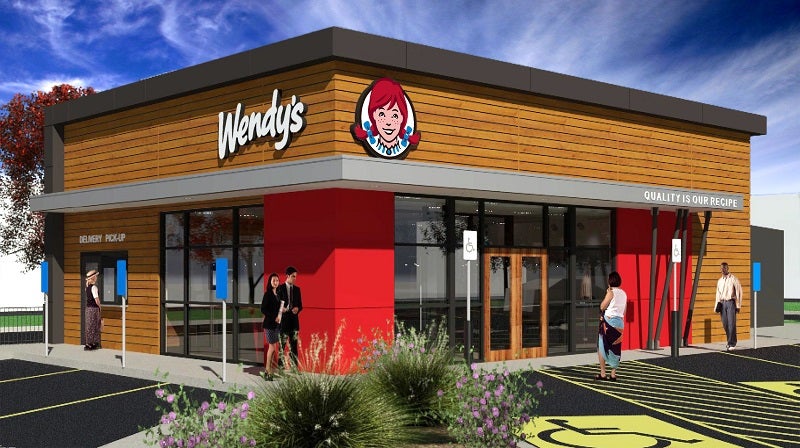 Fast-food chain Wendy's has unveiled its new global restaurant design standard, called 'Global Next Gen', which aims to improve customer, crew and digital experiences.
From autumn 2022, new Wendy's restaurants will be equipped with an array of features to optimise the layout and provide a 'sleek and modern look'.
The company will also leverage new advanced technologies to expand its reach.
Wendy's president and CEO Todd Penegor said: "To accelerate our business and expand our footprint across the globe, we must consistently meet the needs of our customers however they chose to engage with Wendy's, whether that's through a digital platform or in the drive-thru.
"Global Next Gen enhances the customer experience across ordering channels and streamlines operations for our crew, all while creating better returns for franchisees."
Wendy's new Global Next Gen locations will feature a dedicated delivery pick-up window, parking and pick-up for mobile orders, and a galley-style kitchen design. The locations will also make use of energy-efficient lighting and infrastructure to reduce usage and costs.
Furthermore, the use of new technologies will enable restaurants to handle more digital business.
The restaurant chain plans to open its first Global Next Gen store in New Albany, Ohio, next spring.
Penegor added: "As the first restaurant brand to offer a modern pick-up window more than 50 years ago, Wendy's continues its legacy of design and innovation with Global Next Gen.
"Our new global restaurant standard unlocks opportunities at the intersection of innovative design and technology, bringing us one step closer to our vision of becoming the world's most thriving and beloved restaurant brand."
Recently, Wendy's reported a 9% year-over-year increase in second quarter 2022 revenues, driven by higher sales and revenue.